Romain Grosjean has revealed that Haas has suffered all season from a chronic overheating suspension problem that alters the ride height of its VF20.
Both Grosjean and teammate Kevin Magnussen failed to exit Q1 in qualifying for the Portuguese GP, an all too frequent underperformance for Haas this season that many have pinned on the team's weak Ferrari power unit.
However, Grosjean spilled the beans on Saturday on another issue behind Haas' mediocre performance this season.
"We're struggling with the rear suspension overheating, meaning that the platform, the ride height, keeps changing at the rear," revealed Grosjean who has been dropped by Haas for 2021.
"From one lap to the other we can pick up to 4% of aero balance.
"When it gets hot at the end of third practice you get the ride height and then it cools down – and then you start qualifying with a different one and every lap the rear suspension heats up and the rear ride height changes.
"Normally we're struggling a little bit but this weekend the magnitude is quite bigger and we've got no idea why."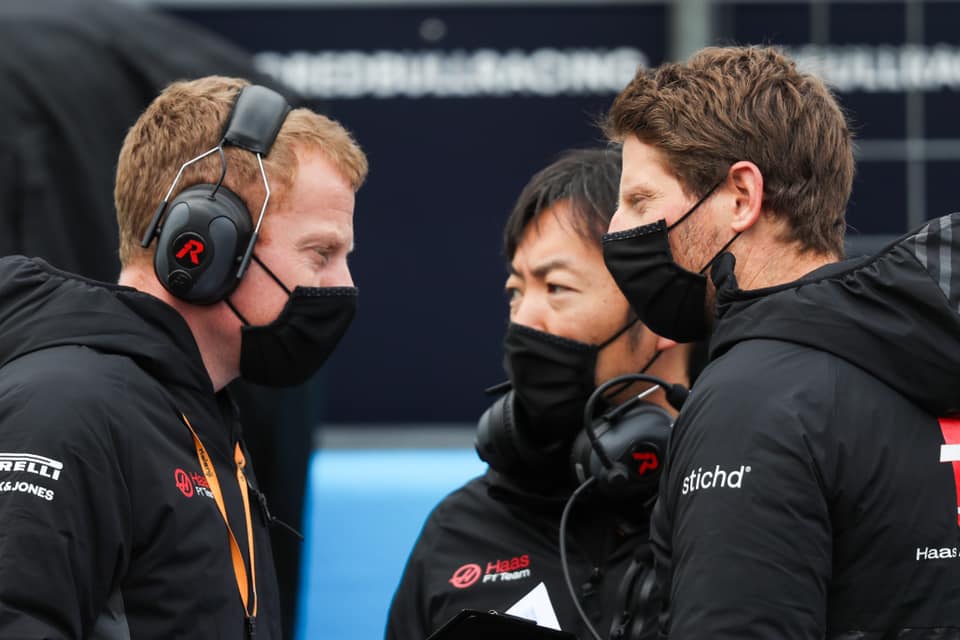 Magnussen confirmed the Frenchman's explanations of the problem that has dogged the team since day 1.
"It's been an issue for a while, and it's tricky because it changes the behaviour of the car in an unpredictable way," said the Dane.
"It basically means every time you go out there's a different rear ride height. It's one of those issues that needs improving."
Grosjean added that the issue was forcing Haas' engineers to "roll the dice" in terms of defining the car's settings.
"I feel for my race engineer because they roll the dice and they decide which flap angle we're going to go on but we never know where it's going to end up," he said.
"We've had the issue all year long but this weekend it has been, for some reason, really exaggerated.
"So we're struggling with that. The car is never the same from one lap to the others. We're not very confident for tomorrow and how it's going to end."
Haas team boss Guenther Steiner also confirmed the issue but admitted the team had yet to get on top of the problem.
"We had this issue since the beginning of the year and it took a few races to understand it," Steiner said. "We tried a few options to cool the system. I don't know how much difference it makes.
"I don't know how bad it was today. Sometimes it seems to be working better. We brought some new parts to this race and I guess they don't work as written on the box. So for sure, we'll keep on working on it."
Gallery: The beautiful wives and girlfriends of F1 drivers
Keep up to date with all the F1 news via Facebook and Twitter