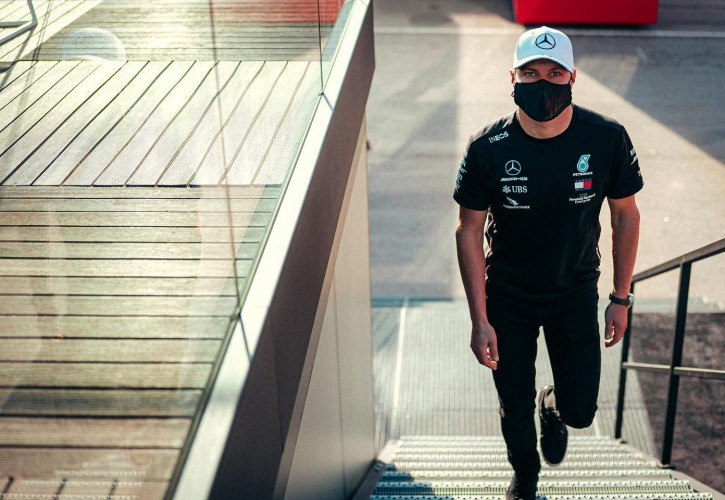 Mercedes says Valtteri Bottas "meant no disrespect" to Chinese fans when he made a joke after last Sunday's Turkish GP about someone who "bought a bat in Wuhan".
Bottas endured a wretched time at Istanbul Park where the Finn's race was undone as early as the first corner following a spin that was followed by five other gyrations over the course of the chaotic and wet afternoon.
After the eventful race, Bottas was asked by Dutch broadcaster Ziggo Sport if there was a day in 2020 that he would gladly discard.
"Today, yes!" quipped the Finn. "Or maybe the day when someone bought a bat in Wuhan."
While trivial, the bat joke came across as a bad joke for Chinese fans on social media, prompting Mercedes to issue a statement on China's Weibo platform defending its driver but also apologizing for the remark.
"Dear Chinese fans, as we all know, sport makes us emotional, particularly with the highs and lows brought by wins and losses," said Mercedes.
"Last Sunday, Valtteri had a tough and disappointing race, in which he lost the world title.
"He didn't intend to offend anyone in front of the TV cameras straight after the race, and certainly meant no disrespect to China and Chinese fans.
"He still is the Valtteri we all know, he cares about every fan in China as much as we do, wishes each of you the best and to stay safe in such a difficult time, and carries the commitment to showcase exciting racing for all of you.
"We wish you have a good week and look forward to the final races of the season together. Team China."
It's unlikely Val will have bat an eye over the silly babble...
Gallery: The beautiful wives and girlfriends of F1 drivers
Keep up to date with all the F1 news via Facebook and Twitter