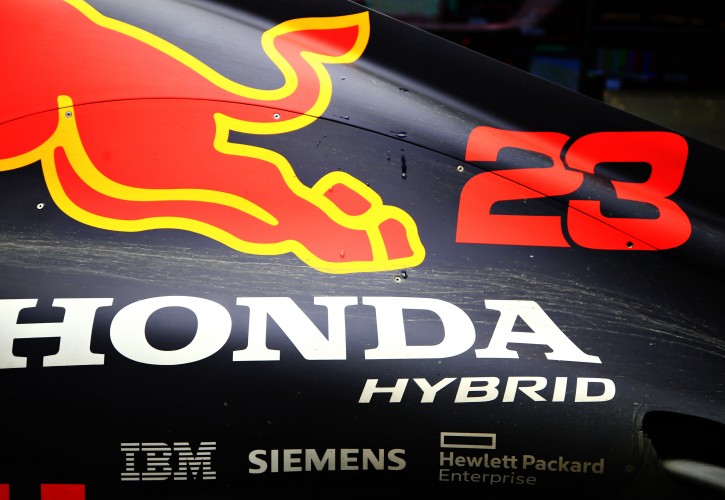 Christian Horner says that Red Bull "needs to be firming up" on a position regarding its engine plans for 2022 by the of the month of November.
The announcement last month by Honda of the Japanese manufacturer's departure from F1 at the end of 2021 has left Red Bull scrambling to secure an engine supply deal for both its teams.
While the FIA could compel Renault to provide its engines to RBR and AlphaTauri from 2022, in conformity with F1's regulations, Red Bull's current preferred option is to take over Honda's engine program and bring the latter's units in-house.
"I think our preferred option would be to continue with the power unit that is in the car next year, obviously rebadged as something else," said Horner.
"If we can make an agreement with Honda regarding the use of the IP and product moving forward it would be a great shame to see those engines just in a warehouse somewhere in Japan, so subject to what the regulations are, it would be the preferred route would be to find an agreement to continue with those power units."
However, such a plan would require Mercedes, Ferrari and Renault to agree to a freeze on power unit development as Red Bull cannot afford to follow the trio of engine manufacturers in a costly spending war.
But so far, only Mercedes boss Toto Wolff, who views a prospective freeze as a "sensible proposal", has responded positively to Red Bull's demand.
"I think we've been having quite productive discussions behind the scenes with the Commercial Rights Holder and the governing body," added Horner.
"Obviously there's some key elements that need to be in place, before making any commitment on future engine plans, regarding engine freezes and so on."
Time is pressing however for Red Bull and its design department led by Adrian Newey. Horner hopes to have clarity on Red Bull's future engine plans by the end of next week.
"Adrian is always the last of the late brakers on those kinds of things so he'll hold out for what the best option is, but of course there are some practical things that need to be decided," he said.
"Engine stuff is such long lead time and if we were to take on a project like that then there's quite a lot of work behind the scenes that would obviously need to happen and be put in place. Really by the end of this month we need to be firming up on a position."
Gallery: The beautiful wives and girlfriends of F1 drivers
Keep up to date with all the F1 news via Facebook and Twitter