Honda technical director Toyoharu Tanabe says the Japanese manufacturer is "working hard" this winter to be able to fight for the title in its final season with Red Bull.
Honda undeniably made good strides last season, adding three wins to its track record, including AlphaTauri's shock victory in the Italian GP with Pierre Gasly.
However, despite its progress Honda's unit was still no match overall for Mercedes' dominant power plant, the de facto engineering standard in F1 since the advent of the hybrid era in 2014.
Honda's Tanabe therefore knows all too well that signing off from F1 at the end of this year with a championship title is a very tall order, but one his engineers are absolutely determined to fight for.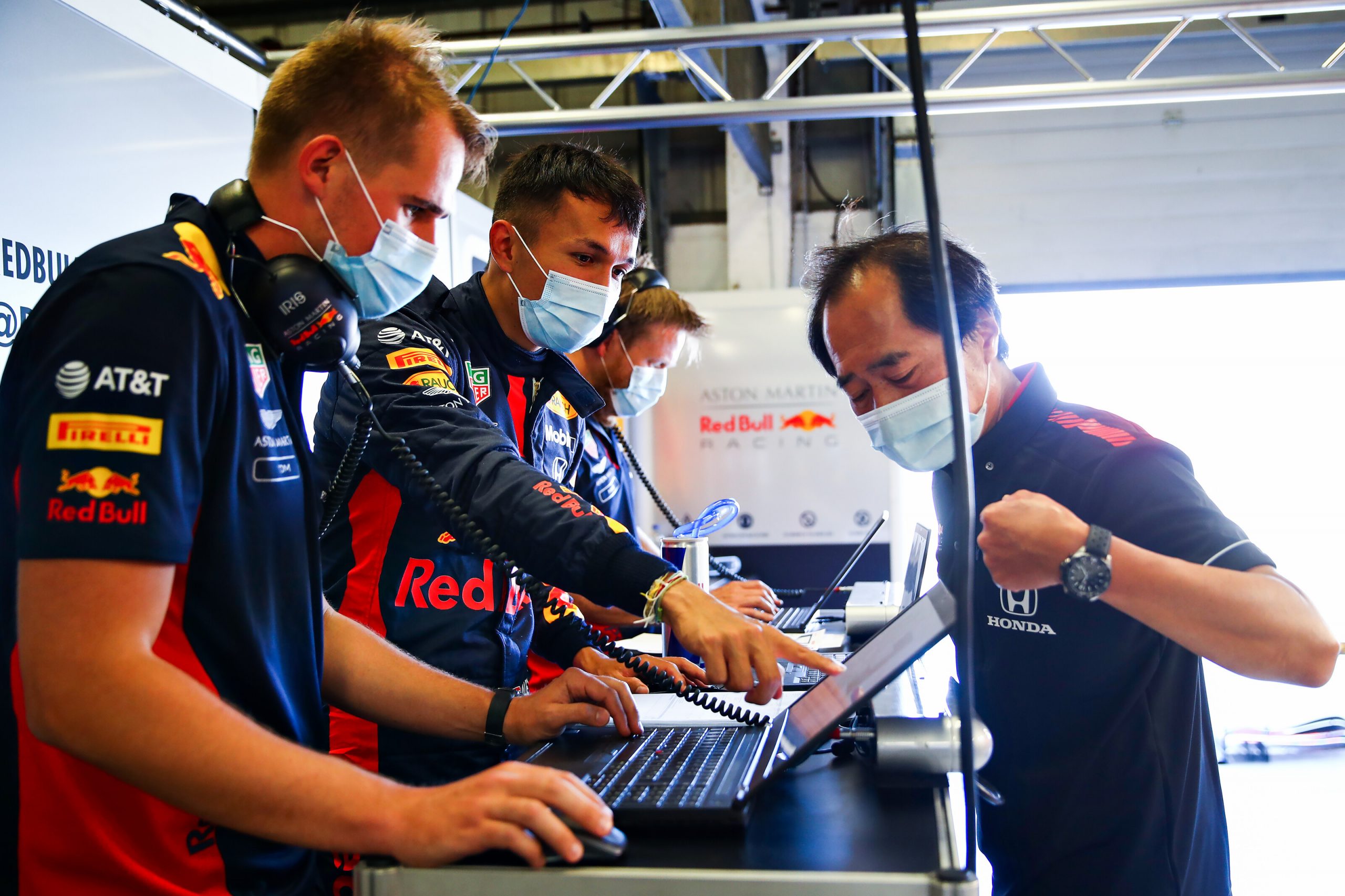 "Of course, we are developing our new power unit for 2021, not only for performance but also reliability and then we know our position is still behind the Mercedes, and then the other competitors don't sleep during the off-season," said Tanabe at the end of last season.
"So we have a very short off-season this year, but everyone involved in Formula 1 makes maximum effort to win races, also the championship, so it's not… easy to tell you we will win.
"On the other hand, we would be delighted to win more races and then try to be a challenger for the championship in 2021. So, we keep working very hard on our PU for next year."
Honda's spirits heading into the off season were certainly boosted by Max Verstappen's lights-to-flag win in Abu Dhabi at F1's season finale.
But more importantly, the engine supplier has taken into the new year the sum of all the knowledge it garnered over the 2020 season, and that it will blend into its foundation to strengthen position.
"Overall, this was a strong result for Honda to round off the year," Tanabe added.
"Another positive is that we learned from previous seasons: improving our reliability, so that we used just the three PUs allowed per driver, taking no PU-related penalties.
"Along with our partner teams we will now be working very hard during what will be a very short off-season in the search for more performance, so that we can come back stronger," he concluded.
Gallery: The beautiful wives and girlfriends of F1 drivers
Keep up to date with all the F1 news via Facebook and Twitter