Ferrari junior Marcus Armstrong enjoyed his first F1 test on Monday at Fiorano, and it was an unforgettable and "magical" experience for the young Kiwi.
Armstrong took over Ferrari's SF71H from fellow rookie Giuliano Alesi who had sampled the 2018-spec car in the morning.
Despite the chilly conditions, Armstrong was beaming with heated joy after becoming just the second New Zealander in F1 history, after Chris Amon, to saddle a prancing horse.
"Obviously this was a special day in my life and it went exactly as I would have expected," enthused the 20-year-old F2 charger. "That didn't mean I enjoyed it any the less!
"Being at the wheel of a Formula 1 car for the first time is always something magical and when the car is a Ferrari, then it's really unforgettable.
6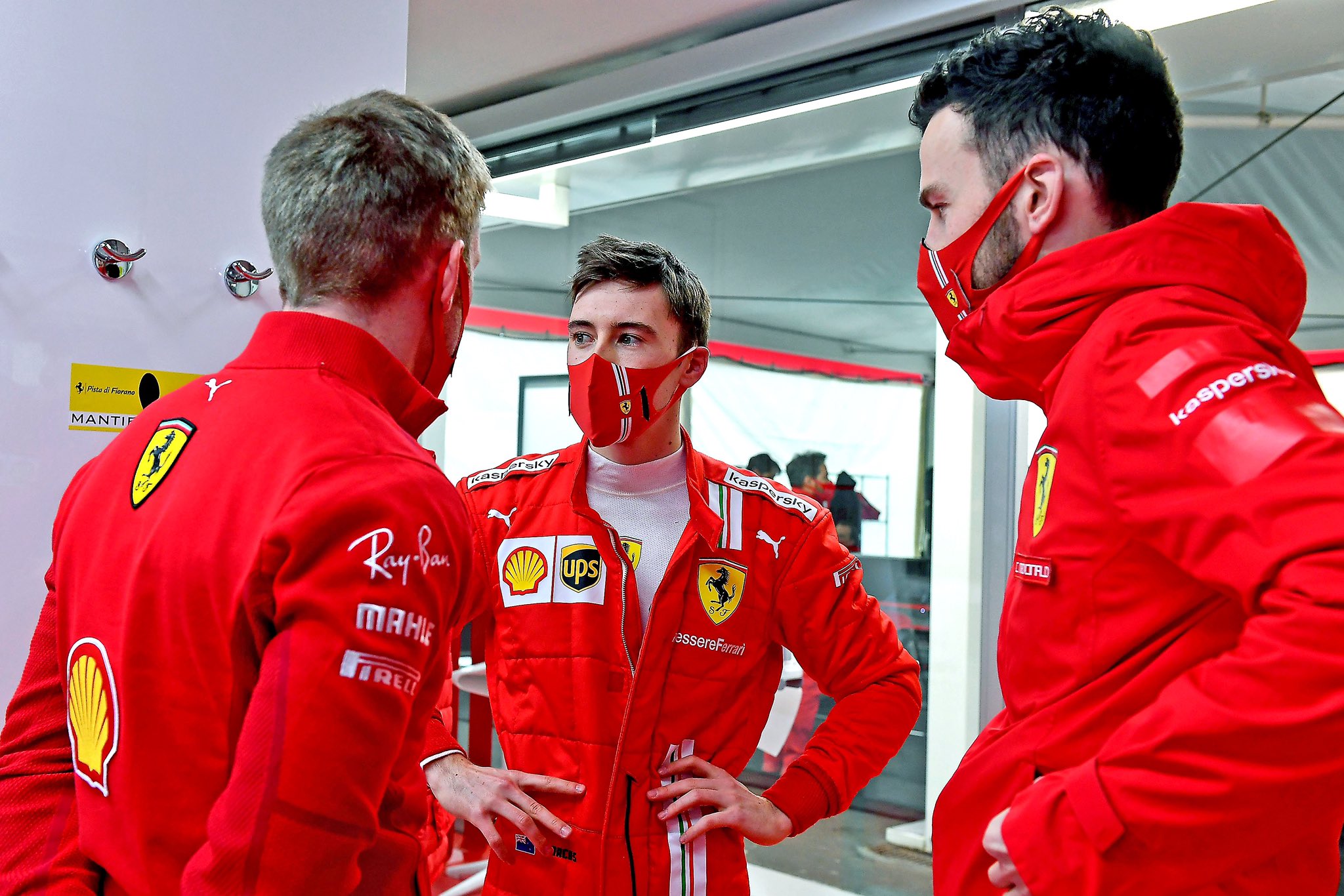 "People always say it's the braking that is the most impressive aspect and that was the case, but also the aerodynamic downforce, the speed in the corners, the steering, the power and the perfect gear changes are all on a different planet compared to the other racing categories.
"I'd like to thank Ferrari and the FDA for making this day possible and I can't wait to jump back in a Formula 1 car again in the future."
Robert Shwartzman concluded Ferrari's first day of testing, the Russian adding more F1 mileage to his experience, having previously enjoyed a run with Ferrari's SF71H back in September.
Charles Leclerc will be on his own on Tuesday at Fiorano while Carlos Sainz will make his grand debut with the Scuderia on Wednesday.
Gallery: The beautiful wives and girlfriends of F1 drivers
Keep up to date with all the F1 news via Facebook and Twitter