The world of motorsport is not at risk of losing the Campos Racing name despite the sudden death of its inspirational team founder last month.
Adrian Campos Jr. says the future of the team established by his father and former Formula 1 driver is "already assured" ahead of the 2021 Formula 2 season.
"For several years, Adrian Campos had also taken steps to properly prepare a generational change which should take the helm in the near future," his son said in a statement released this week.
"The future of Campos Racing is thus already assured," he said, adding that the change was "always supported by key people with my father's entire confidence.
"Despite his passing hitting Campos Racing hard, we have an organisational structure that is well-established and clear-cut."
He pointed out that his father had already stepped down from the team's management board when he turned 60 last year.
"International investors were invited to join the shareholding structure, not only to bolster capital and avoid dependency on him, in a laudable effort to professionalize and secure a competitive management board."
But he also spoke of the huge hole that his father's passing would leave at the close-knit squad.
"[He] was able to inspire an outstanding group effort with everybody being cohesive and implicated together and our personnel has always felt the company like their own.
"Adrian knew well how to identify the human qualities in every team member in order to get the best out of them. Campos Racing will continue working smoothly and its team members [are] getting on well.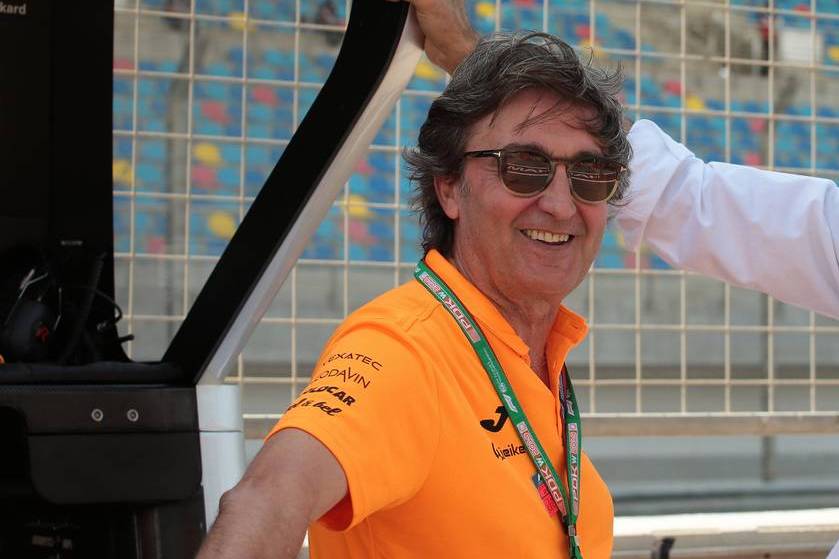 "We will move forward more motivated, united and excited than ever," he promised. "We will remain true to his philosophy of giving young drivers, with or without recourse, the opportunity and support to compete with us."
Before he founded his eponymous race team to compete in GP2 and Formula 3, Campos Sr. competed in F1 with Minardi in 1987 and 1988.
Campos was also instrumental in promoting the career of Fernando Alonso during the two-time F1 world champion's formative years in motorsport.
"You always knew exactly what to say to me, because at heart you were still a driver," Alonso wrote after news of Campos' untimely demise. "You created a family at Campos full of brilliant, talented people, who will miss you dearly."
In the mid-2000s he was involved in the project to launch a new Spanish F1 team which eventually became the short-lived HRT squad, although by then Campos had moved on.
This year's F2 line-up at Campos will once again consist of Gianluca Petecof and Ralph Boschung.
Gallery: The beautiful wives and girlfriends of F1 drivers
Keep up to date with all the F1 news via Facebook and Twitter