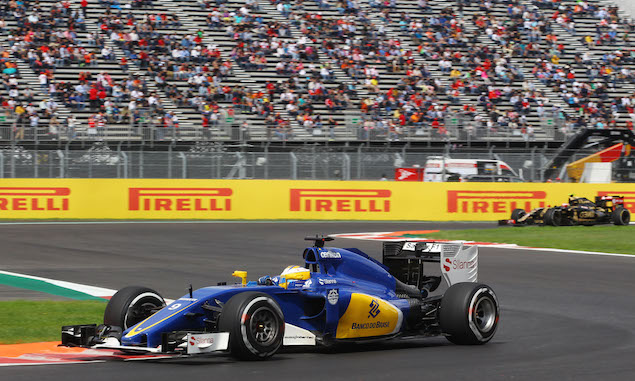 Marcus Ericsson says Sauber needs to take more risks as well as increase its budget in order to move up the F1 grid.
Sauber has been facing financial difficulties over the past couple of years which coincided with poor on-track performance as the team failed to score a point in 2014. While last season saw a recovery of sorts, Ericsson said Sauber was not content with its eighth-place finish in the constructors' championship.
Looking to move further up the grid this coming season, Ericsson believes it is not just financial restrictions which have been holding the team back.
"I think it's a combination of getting a bigger budget - more money to spend and put on updates which would be good - but also I think the concept we've had the last couple of years at Sauber has been a bit sort of static whereas other teams have developed in different ways," Ericsson told F1i.
"That's what we're trying to do, to follow a bit more what other teams have been doing in recent years and I think that's important to not stay in a concept too long.
"Especially in Formula One you need to always find new ways and take risks in a way as well. Not stupid ones, but you need to try new things and that's what we're going to do."
1982 French GP: A French touch of clash...
Key dates for the 2016 F1 season
Keep up to date with all the F1 news via Facebook and Twitter