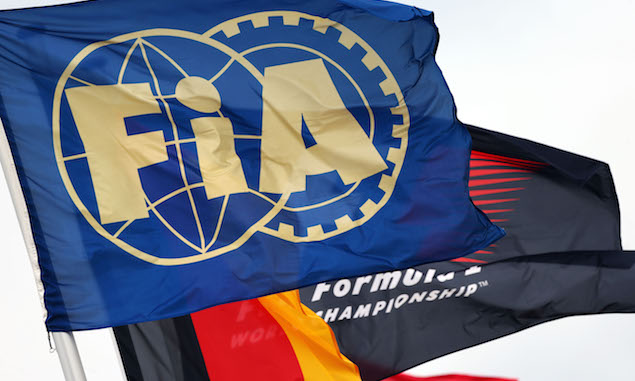 The FIA and key technical chiefs from F1 teams will meet today to attempt to finalise the 2017 regulations.
Initial plans were for much faster and aggressive-looking cars to deliver a lap time improvement of up to five seconds next year. However, those proposals were watered down earlier this month, and teams will today meet at Heathrow to finalise bodywork and weight regulations designed to ensure cars are faster but deliver close racing.
Another key aspect of the meeting will see the FIA propose the introduction of additional cockpit protection following a push from the Grand Prix Drivers' Association [GPDA] to swiftly implement such a change. It is understood the FIA has singled out the 'Halo' device as the most effective during frontal protection testing and drivers want it introduced no later than 2017.
Following discussions over the cost of power units, the engine manufacturers are due to present final costs and solutions to the FIA's demands to ensure the current 1.6-litre V6s are supplied to customers at a greatly reduced price than previously.
The potential return of refuelling is set to be debated as part of the new technical regulations, while the 2017 tyre specifications and requirements will be proposed ahead of a meeting between Pirelli and F1's key stakeholders on February 2 in Milan. As part of today's discussion, the FIA will also attempt to address Pirelli's request for more tyre testing time, with motorsport boss Paul Hembery telling F1i "the request is very reasonable and what any other tyre company would require if it were to come in to the sport".
As reported on Thursday, a potential change to the race weekend format is also on the agenda, focusing on a proposal to introduce a sprint race on a Saturday.
Scene at the Pirelli wet tyre test