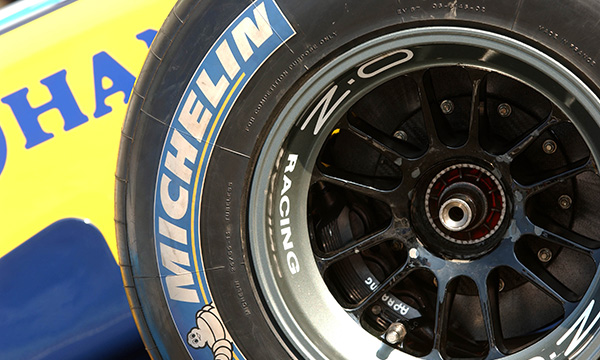 Michelin does not rule out bidding again to return to Formula One, but the French tyre manufacturer insists that the decision hinges on the FIA moving the sport to 18-inch wheel rims.
Michelin challenged Pirelli by entering last year's tender process to become F1's sole supplier for 2017-19. Both tyre candidates received the green light from the FIA after meeting the governing body's requirements.
But while a majority of F1 teams reportedly leant towards Michelin, commercial rights supremo Bernie Ecclestone eventually elected to carry on with the incumbent, which had offered to retain the current 13-inch spec.
Speaking to Autosport, Michelin motorsport director Pascal Couasnon explains why the Clermont-Ferrand company remains keen to return to the sport.
"We are still interested [in F1]. We are not changing our position. But that may change if the series does not make sense anymore.
"If we can be relying on the spirit of a race which is a good mix of show and technology and we can demonstrate our knowhow, that's fine.
"[But] they would have to move to 18-inch. We believe one day or the other Formula One will have to move anyway.
"If you want to transfer technology from the track to the street, you need some similarity between the products."
Michelin last competed in F1 in 2006, helping Renault and Fernando Alonso to a second Drivers/Constructors' double championship wins that year.
Feature: what can we see at the front of an F1 car?
Feature: How to fuel success in F1