F1 world champion Nico Rosberg believes Mick Schumacher's crash in FP3 in Monaco was already "one accident too many" for the Haas rookie.
Schumacher suffered a big crash in the closing stages of last Saturday's final practice session in Monaco, the young German losing control of his car as he exited casino Square.
The mistake left Haas with a costly repair bill but also sidelined Schumacher from qualifying as the VF-12 could not be repaired in time for Q1. Schumacher was nevertheless given a dispensation by the stewards to start the race the following day.
By most standards, the 22-year-old apprentice has acquitted himself well so far in his maiden season of F1, outpacing Haas teammate Nikita Mazepin - except at Monaco - and performing close to his Williams rivals in the lower tier of the field.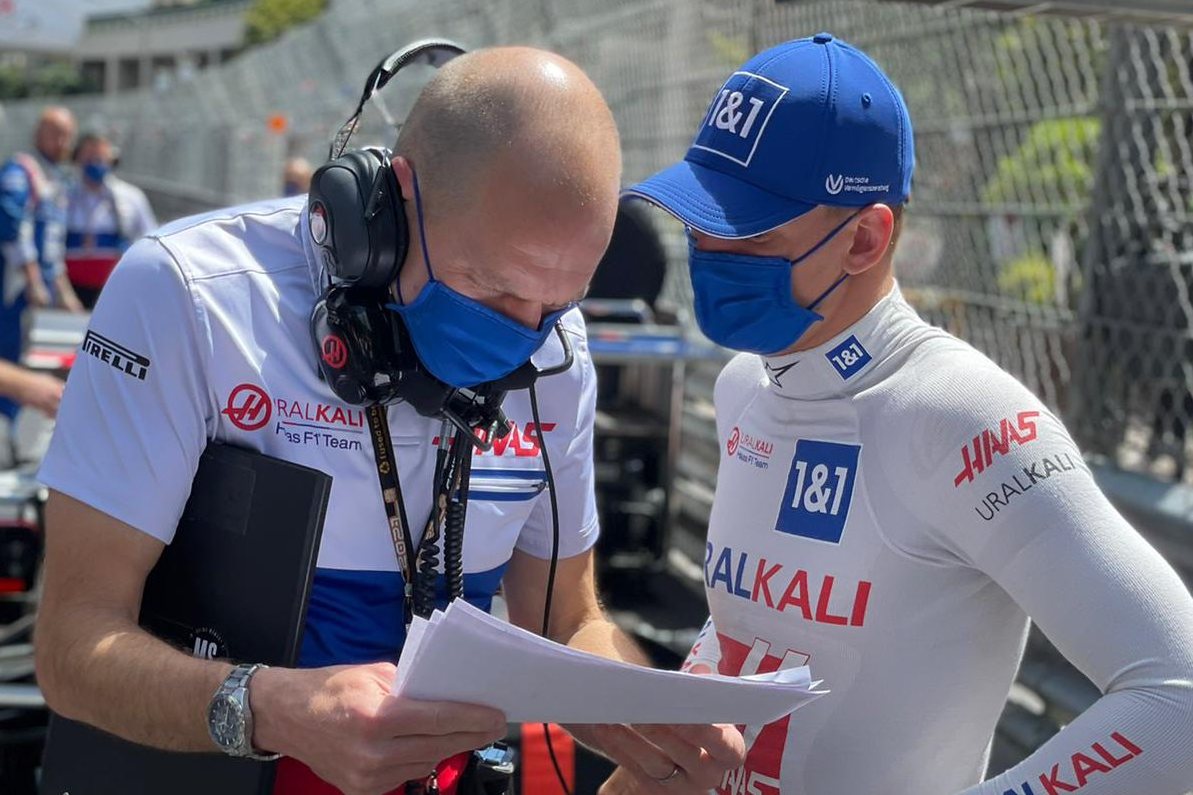 However, there have been a few mistakes along the way, including a mishap at Imola where Schumacher hit the barriers while warming his tyres on the damp track behind the safety car.
But Rosberg reckons that last Schumacher's crash last weekend was already one too many for the young German.
"One accident is fine, but two is too many," Rosberg told Sky Germany.
"As good as the season has been for him so far, this has been a major setback for him. The other rookies were better in Monte Carlo."
Former F1 driver Ralf Schumacher was more lenient with his nephew, especially given the poor level of performance of his equipment.
"We all made mistakes," said the six-time Grand Prix winner. "We should let him drive in peace. None of us have ever sat in a car as under-performing as Mick's."
Haas team boss Guenther Steiner put a price tag of between $300,000 and $500,000 on Schumacher's Q1 crash, while the Italian also lamented his drivers' absence from qualifying.
"This is what these cars cost," Steiner said. "It's like I always said, the front wing alone is a hundred and fifty thousand.
"It's always disappointing because the most important thing in Monte Carlo is qualifying and there's not many a year. It's one time only every year.
"It's so different, qualifying here – short track, a lot of traffic. I think if he could have done it, it's just to get this confidence, how to move out of the way and all these things.
"He missed out on that which is never good. So it's never good to miss something.
"But this for sure, next time, when he comes back he would've liked to have done it once before."
Gallery: The beautiful wives and girlfriends of F1 drivers
Keep up to date with all the F1 news via Facebook and Twitter