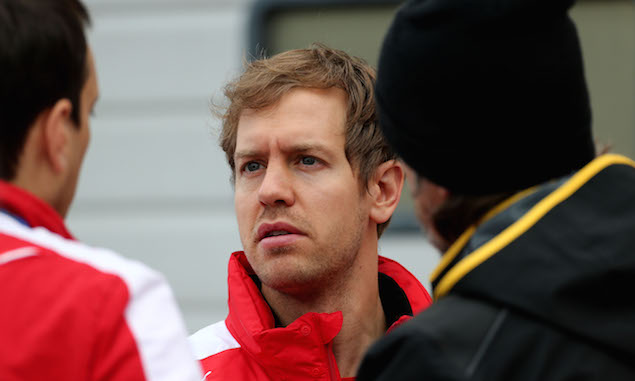 Sebastian Vettel thinks Formula 1 "is far too complex" and needs to focus more on finding out who the fastest driver.
The future of the sport remains unclear as teams have yet to agree on the 2017 regulations following initial announcements that the cars would be much faster and more aggressive-looking next year. Vettel believes the complexity of the regulations at present makes it difficult for fans to relate to the cars and detracts from the battle between the drivers.
"I think primarily [F1] should be a sport and about which driver is the fastest," Vettel told his official website. "The car plays a key role today and in the past, but we should not lose that in the complicated regulations.
"The spectators must be able to identify with the technical aspects of the car, currently it is far too complex. In addition, the sound is missing."
And asked what he believes are the reasons for declining interest in F1 in Germany, Vettel replied: "The past dominance of Mercedes in the last two years has of course taken away the excitement for many fans.
"In addition, we are currently focused too much on the details. I think we must not lose sight of the roots of motorsport and I hope that the cars are more tangible for all in the future."
Haas previews its F1 testing debut
Tell us more about your job at Red Bull, Guillaume Rocquelin
Key dates for the 2016 F1 season
Keep up to date with all the F1 news via Facebook and Twitter