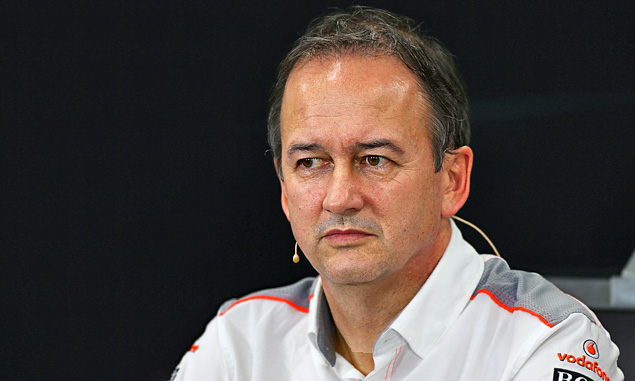 McLaren has announced that long-standing executive Jonathan Neale is set to leave the Woking-based company later this year.
Neale has served as the McLaren Group's chief executive officer since 2016, having previously been at the helm of the F1 team as its managing director.
As a former British Aerospace colleague of ex-McLaren team boss Martin Whitmarsh, Neale was encouraged by the latter to join the racing outfit in 2021 as its operations director, before becoming its managing director in 2005.
Along with McLaren boss Ron Dennis and Whitmarsh, Neale guided the team's efforts during a successful period that included Lewis Hamilton's world title in 2008.
However, upon the end of Dennis' tenure as chairman of McLaren at the end of 2016, Neale stepped away from his day-to-day involvement with the team to become COO of the McLaren Group.
The onslaught of the global coronavirus pandemic has been a challenging period for the automotive and racing company which has been forced on multiple occasions in the past two years to restructure its financial and shareholder foundation.
Last July, McLaren received a £550 million investment from Saudi Arabia which joined Bahrain as the second Middle Eastern country to invest in McLaren.
While its automotive activities make take more time to rebound, the McLaren team is currently third in the F1 Constructors' championship, having returned to the winner's circle last weekend at Monza after a nine-year drought.
Gallery: The beautiful wives and girlfriends of F1 drivers
Keep up to date with all the F1 news via Facebook and Twitter