Frederic Vasseur wishes Antonio Giovinazzi the best in his future motorsport endeavors, but the Alfa Romeo boss was unimpressed with his departing driver's comment on social media about F1 being "ruthless" when "money rules".
The 27-year-old Italian will be replaced at Alfa next season by Chinese rookie Guanyu Zhou, who will bring to the Swiss outfit a significant sponsorship package.
Following Zhou's confirmation by Alfa earlier this week, Giovinazzi took to Twitter and took a thin veiled dig at his team's decision.
"F1 is emotion, talent, cars, risk, speed," he tweeted. "But when money rules it can be ruthless."
Vasseur was clearly unimpressed by his driver's comment, and urged Giovinazzi to remain professional despite his disappointment.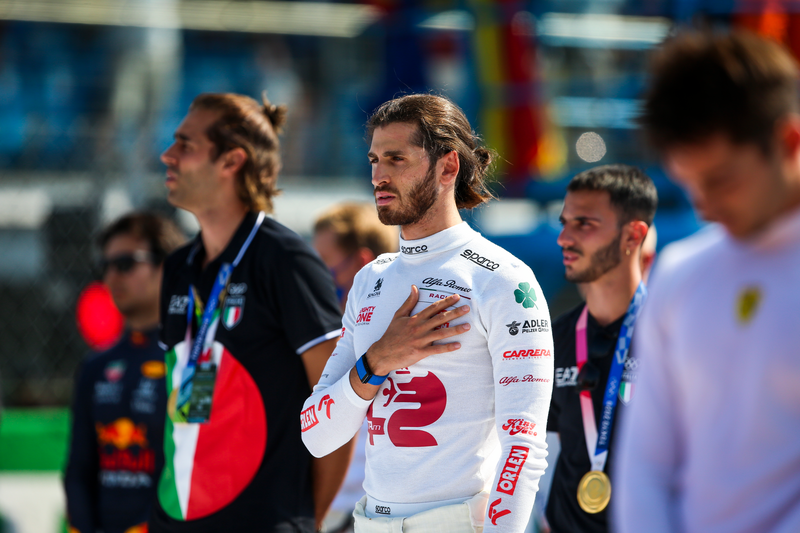 "Well, honestly, I think it's important for him to close the chapter, at least on this season, doing well on track," the Frenchman told Will Buxton on the latter's podcast.
"I saw the comments. Honestly, I'm not a big fan of this kind of attitude, also because the team gave him the chance to do three seasons in F1, and Alfa Romeo gave him the chance to do three seasons in F1. Tons of drivers would have dreamed to do it.
"Now he will have other challenges. He will have to do well in that other challenge, and perhaps he will come back in F1 in the future. But it's a small world and we have to stay professional."
Alfa's 2022 line-up will Zhou's youth with the experience of new recruit Valtteri Bottas. But Vasseur highlighted the Finn's pivotal role in the development of the Hinwil squad in the future.
"He knew when he signed with us that it will be difficult for him to get the same results as Mercedes," explained the Alfa boss.
"But on the other hand, we offered him something a bit different: that he will be central into the project and will be the key driver, and that is not being pessimistic with Zhou.
"He [Bottas] will bring the experience. He will be key for the development of the car, and he will key in the first races.
"I think for Valtteri it was important to have this position into a team. When you are the teammate of Lewis [Hamilton], you know perfectly that it won't be an easy place, but you will be a little bit in the shadow of your team-mate.
"II think it's an important step into the career of Valtteri, even if we don't imagine to fight with Mercedes next year.
"The position into the team will be completely different and I think for him, and for his own perspective, this was an important step."
Gallery: The beautiful wives and girlfriends of F1 drivers
Keep up to date with all the F1 news via Facebook and Twitter