Mercedes has answered Red Bull's claim that the rear wing endplates of its W12 car display "score marks" that suggest that the aero element is flexing under load.
Red Bull has directed much of its attention on Mercedes to its car's remarkable straight-line speed which it believes is being achieved by a trick involving the W12's rear wing.
Red Bull team boss Christian Horner has threated to protest its rival if the score marks (see photo hereunder) it identified in Brazil – a tell-tale sign of flexing according to the Briton – are seen again in Qatar this weekend or in the final two races of the 2021 season.
"When you have a 27 kilometre [per hour] difference, and you see marks on rear end plates that have been marking up from wings that have been flexing, it's very clear to us what has been going on," he said.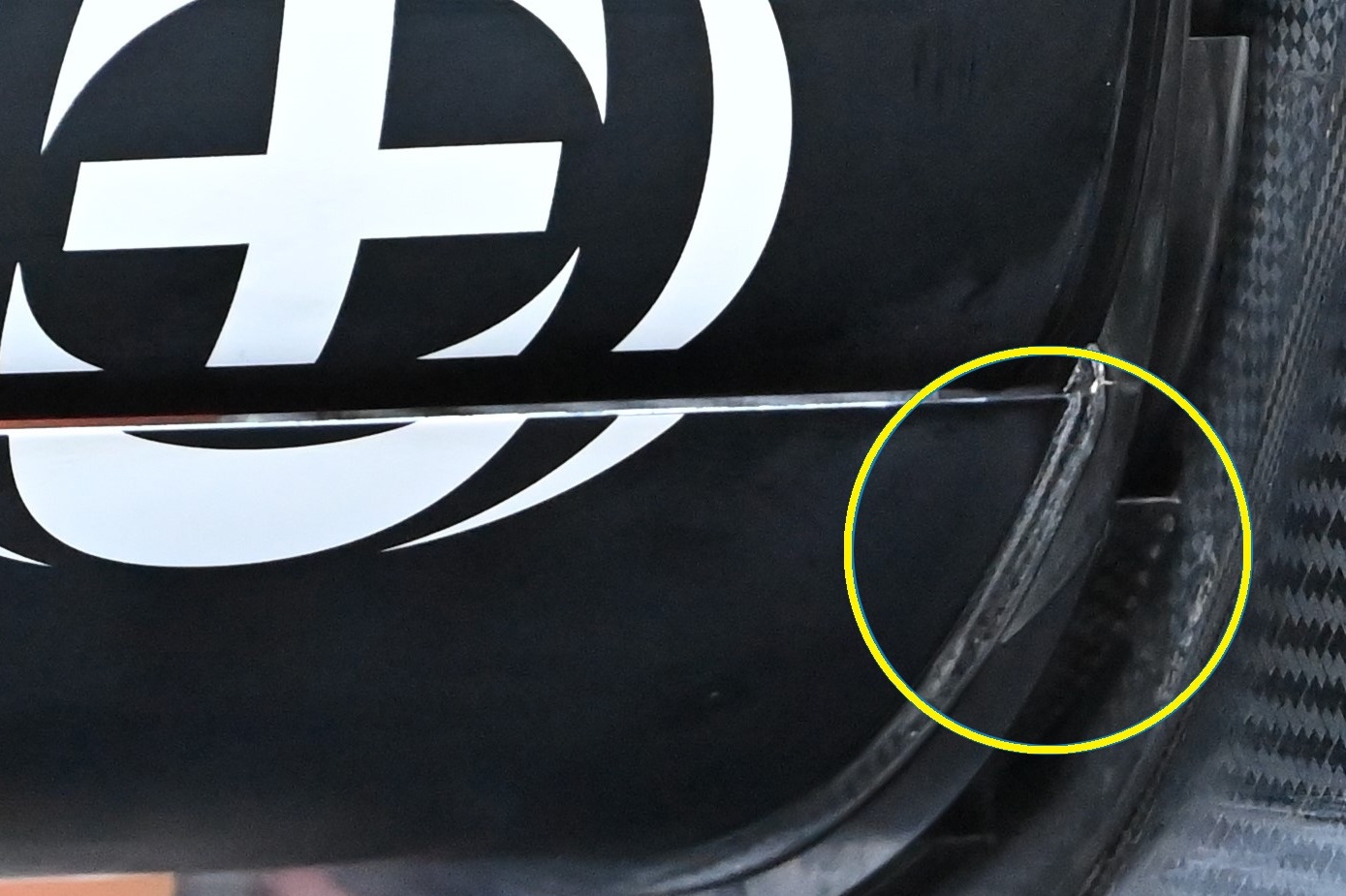 In Friday's team principal's press conference, Mercedes boss Toto Wolff dismissed the intrigue surrounding the rear wing of his team's car, insisting the element complied with "what is allowed".
Speaking to Sky F1, Mercedes' head of trackside engineering Andrew Shovlin also brushed off Horner's innuendo.
"Well we've had a look at it, and there are no score marks. So we're not quite sure what that is," commented Shovlin.
"But it seems to be a bit of a story that's not going away. From our point of view, we're absolutely happy with what we've got on the car.
"We've invited the FIA to look at it as much as they want, and they don't have any issue with what we've got.
"We go to every circuit, we look at what the fastest wing we have is, and that's the one that we'll bolt to the car. And that's what we'll keep doing."
With the title fight between F1's two leading teams and drivers coming to a head, Shovlin said that the Mercedes team was first and foremost focused on the job at hand and fending off the distractions.
"There are a few sort of mortar shells going across in both directions, probably," he said. "But you know, the team has really come together.
"What was encouraging to see was, with a weekend like we just had in Brazil, with so much distraction in so many different areas, whether it was with the team or with Lewis, it was just heads down and get on with the job.
"We've shown the car has the pace to do that. I think Brazil was fantastic for our confidence that we can bring both these championships home.
"But it's an amazing place at the moment. It's just everyone's working so hard to deliver that."
Gallery: The beautiful wives and girlfriends of F1 drivers
Keep up to date with all the F1 news via Facebook and Twitter