It wasn't the end that his fans were hoping for, but Kimi Raikkonen said that his early exit from his swansong Abu Dhabi Grand Prix was of no importance to him, insisting that he was now "happy to move to a normal life".
Raikkonen's final race and his course in Formula 1 ground to a halt after 25 laps at Yas Marina following a braking issue.
The 42-year-old was running in the lower tier of the field when he hit the barriers at Turn 6. He nevertheless managed to bring his Alfa Romeo back to the pits where he retired, his life and times in F1 done and dusted.
"Sometimes it goes like that unfortunately," said the Iceman. "There was some issue with the wheel nut and there was a small moment already the lap before and then it went.
"But you know, it happens, it's honestly the way, the end result doesn't matter. It doesn't matter how it comes to the end, it's the end now and yes, I'm looking forward to it."
Ahead of his final race – his 349th start in F1 – the 2007 world champion said that it would be business as usual at Yas Marina.
But the unemotional Raikkonen admitted to having been touched by the many expressions of appreciation shown by his crew members and friends in the F1 paddock over the course of the weekend.
"Yes, a lot of good wishes and this and that," he said. "I'm not a big fan of [send-offs] but it's great to see all the support and a lot of great people here.
"But now, I'm happy to move on to a normal life, I am looking forward to it.
"Of course, I will miss a lot of the great people I met over the years; 20 years have gone quickly, I made lots of memories, some good, some bad, and these are going to stay with me forever."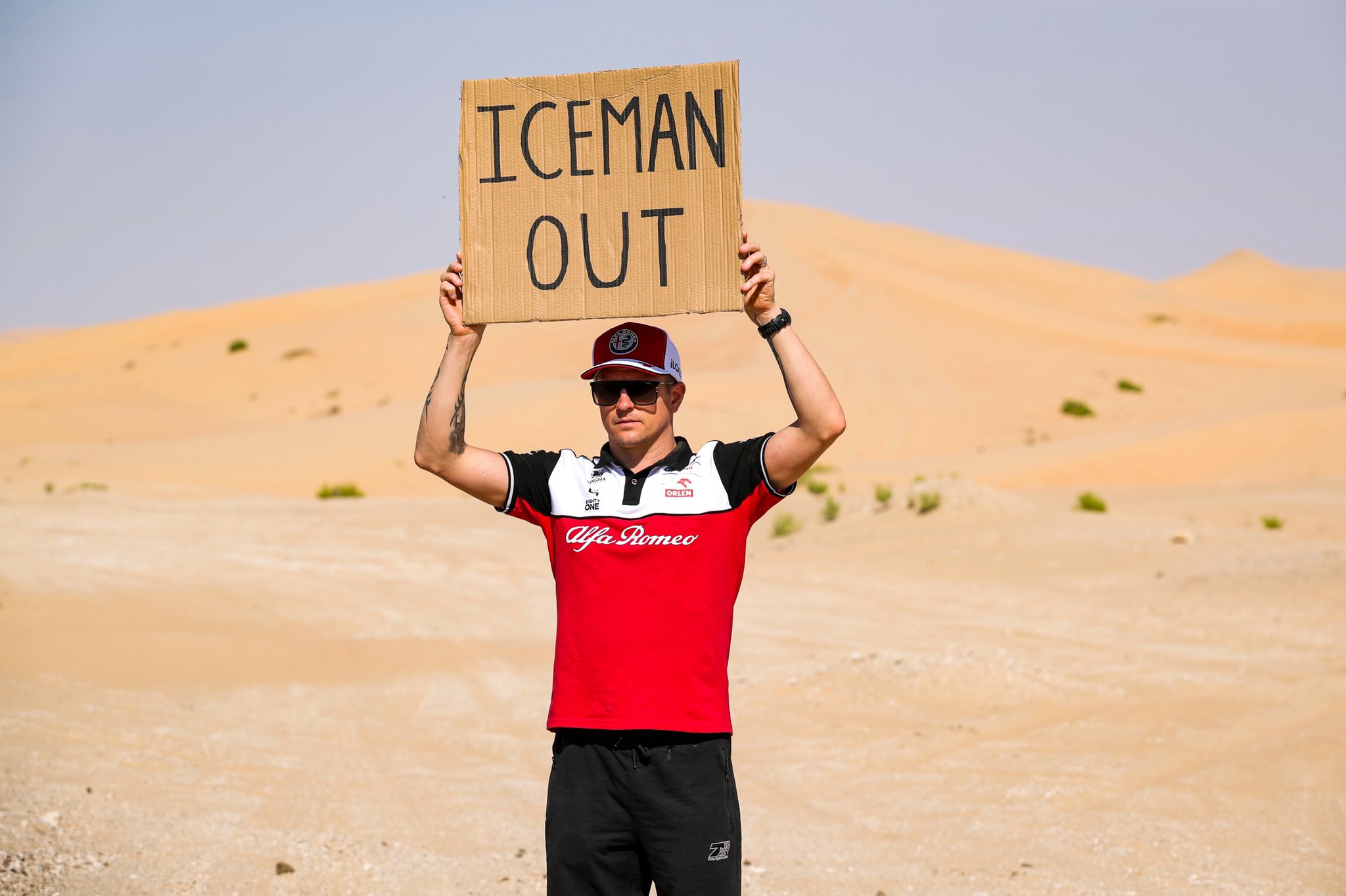 It wasn't a memorable send off for either Alfa driver in Abu Dhabi, Raikkonen's teammate Antonio Giovinazzi also failing to see the checkered flag for his final outing with the Swiss outfit.
"Ending any race with two retirements is always disappointing, even more so when it's the final one of the season," said Alfa team boss Fred Vasseur.
"We really wanted to give our drivers a better send-off and finish the season with a good result.
"As we head into the off-season, we'll need to take the positives from the year past and use them to build on them for 2022."
Keep up to date with all the F1 news via Facebook and Twitter