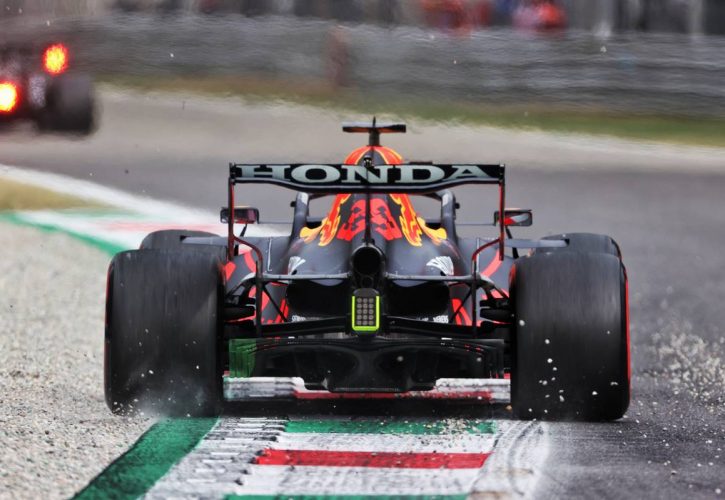 Honda says it never lost belief in its F1 engine technology, even during its most difficult times, with Max Verstappen's world title representing a just reward for its relentless work.
The Japanese manufacturer which enjoyed great success in F1 in the 1980s and early 90s with Williams and McLaren, returned to Grand Prix racing as an engine supplier in 2015 when it revived its relationship with the Woking-based outfit.
Unfortunately, the partnership crumbled after three years due to Honda's inability to get on top of its reliability and performance issues.
But Red Bull picked up the manufacturer's engine supply, entrusting Toro Rosso with the task of helping Honda's development before its much-improved power unit was fitted to the Milton Keynes-based team's cars in 2019.
That year in Austria, Verstappen delivered to the pair its first win together, with 16 victories following thereafter, the most recent of which, in Abu Dhabi earlier this month, helped the Dutchman seal his world title against Lewis Hamilton and Mercedes.
For Honda F1 technical director Toyoharu Tanabe, the achievement signifies a vindication of the Japanese manufacturer's continuous hard work over the years.
"Max winning the drivers' title is a great achievement for us, as we have been in the sport since 2015 and have been through a very difficult period of seven years, gradually improving," Tanabe said, quoted by Motorsport.com.
"Last year we were quite a way behind Mercedes, but I'm very happy that we've come this far this year, with both drivers and constructors fighting for the championship.
"Unfortunately, we didn't win the constructors' title, but I think the reason we've come this far is because we believed in our technology, and we were determined to do what we had to do to win.
"We worked relentlessly to develop our technology to win. We've had the support of our operations group, our travel group and our families who send their families abroad to help us achieve this.
"I was talking to the Sakura guys earlier, and I think there's a sense of achievement in Max winning the championship at the end of the day."
Although credit goes to Honda's engineers in Sakura for tirelessly working to improve their engine, Tanabe also underlined the mutual "understanding" it enjoyed with Red Bull that proved crucial to its success.
"We worked with McLaren since 2015 and struggled with them," explained the Japanese engineer.
Then in 2018 we worked with Toro Rosso and we did it with an open mind, which led to a contract with Red Bull, which is demanding.
"I think we understood each other and the drivers and what we had to do to get the best result, and it all came together. I think it's a great moment for us.
"I think it's to work together as a company and as a group, I think it is the process that is important.
"We seriously come to the circuit every time to win every race, with support from Sakura and Milton Keynes."
Keep up to date with all the F1 news via Facebook and Twitter