Former F1 driver Jacques Villeneuve says that Lewis Hamilton's ongoing silence during F1's winter break could be justified by the Briton's desire to "distance himself" from Mercedes boss Toto Wolff.
A could of uncertainty continues to hover over Hamilton's near-term future, with the seven-time world champion enforcing a strict radio silence since last month's controversial Abu Dhabi Grand Prix.
Hamilton lost the race and the 2021 title in a dramatic one-lap showdown against arch-rival Max Verstappen.
In the days that followed the bitter defeat, Hamilton received his Knighthood at Windsor Castle from the Prince of Wales and attended his Mercedes team's championship winning celebrations at Brackley.
But since then, Hamilton has neither been seen nor heard. Villeneuve believes the 103-time Grand Prix winner has been taking stock of the events that marked the end of his 2021 campaign and cogitating the future.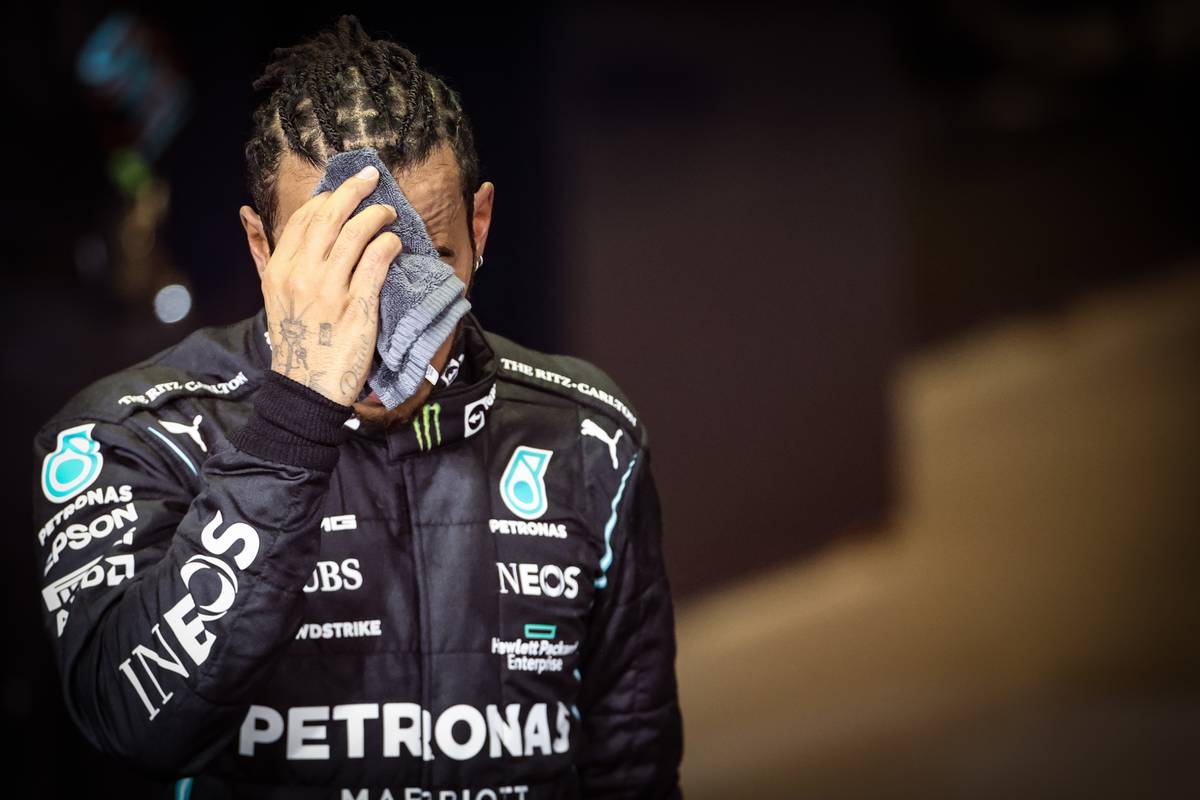 "It depends on the car that Mercedes will give Hamilton, whether he can win easily with it or not," Villeneuve told Italy's La Gazzetta dello Sport.
"Lewis is also a bit more tired, he has had easy seasons after Nico Rosberg's departure and he really won't want to have another year like he experienced last season.
"He thought he could easily bring in the record eighth title and that didn't happen.
"It's like a diamond that you have in your hands and then suddenly it's taken out of your hands. In this way it hurt much more than if Verstappen would have simply led the whole race."
But Villeneuve suggests another reason for Hamilton's silence. The Canadian believes that Wolff's very public airing of his frustrations in Abu Dhabi was perhaps at odds with Hamilton's own perception of events at Yas Marina, or with the image he wants to convey.
"I also interpret Hamilton's silence as him wanting to put some distance between himself and Wolff," theorized Villeneuve.
"After all, you can lose with style, whereas Toto behaved like someone who is playing Monopoly. The moment he is losing, [he] throws the whole board into the air.
"In doing so, Wolff suffered a lot of image damage, in my opinion," added the 1997 F1 world champion.
"Hamilton is sensitive to that because he is thinking about his future in America, maybe even in Hollywood."
Gallery: The beautiful wives and girlfriends of F1 drivers
Keep up to date with all the F1 news via Facebook and Twitter