Lando Norris is fearing the worst for McLaren in this weekend's Bahrain Grand Prix after a troubled time for the team in both of Friday free practice sessions in Sakhir.
Norris was only 16th fastest in the afternoon session, but improved to 11th in the evening practice. However that still left him 1.424s off the quickest time of all set by Red Bull's Max Verstappen.
"We've got a lot of pace to find if we want to be competitive with any of the guys in the top ten," he admitted afterwards.
"Today was always going to be a tough day, trying to make up for the lack of long running that we missed out on last week at the test," he said recalling a costly brake fire that had left them with limited time on track.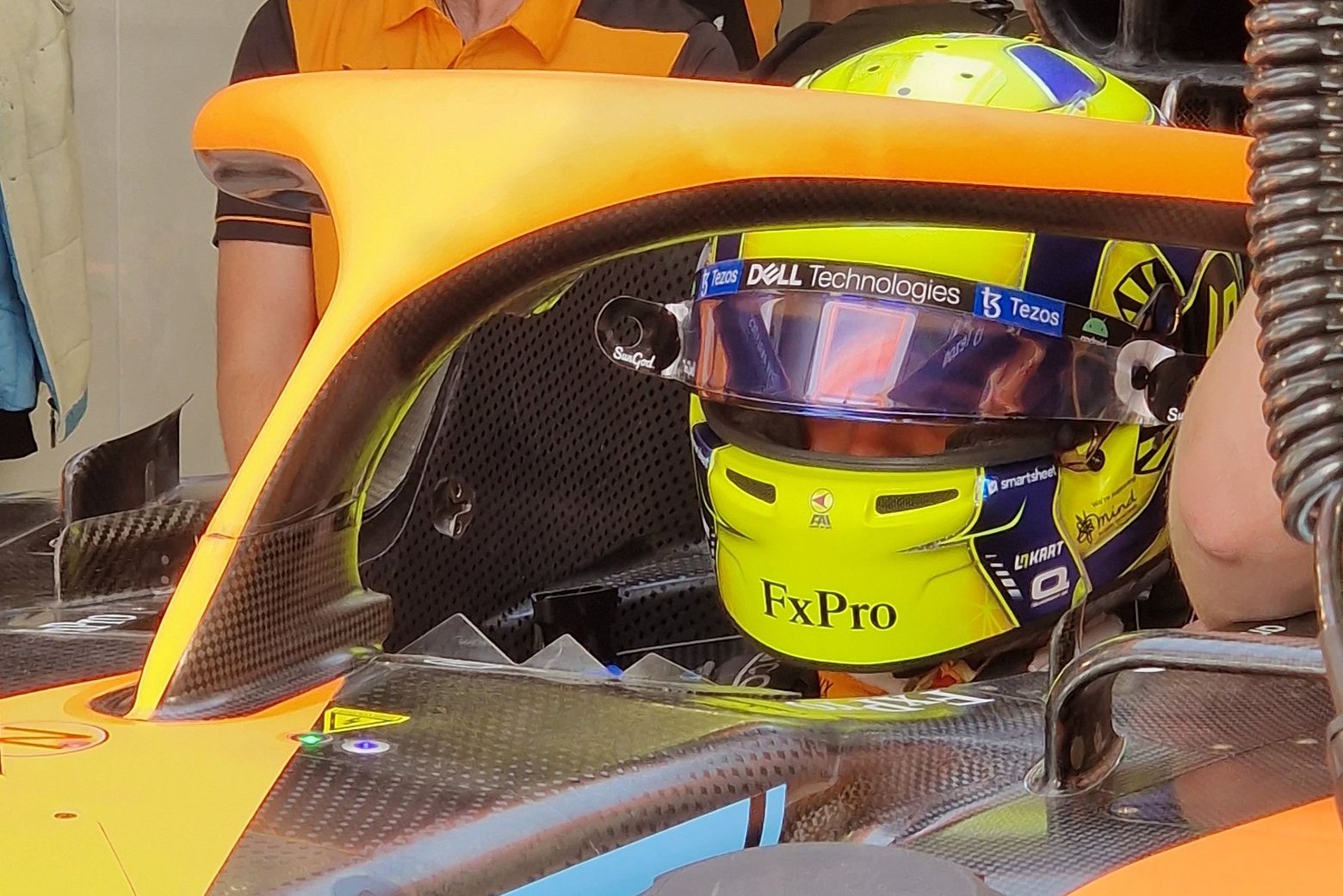 "We stuck to our run plan and can take some positives from the day, but there's a lot of work to do to be competitive. That will be our aim overnight.
"We'll go and analyse the data, work out where we can improve and do what we can to get the car in a better place for tomorrow."
At least the brake issues that plagued the team in testing appeared to have been addressed. "Today we made a step forward with our brake cooling, thanks to rapid work done at the factory to deliver new parts," said Stella.
Norris concurred: "I think today is a step forward for sure. I just don't know how big a step forward it is yet." And he admitted he was concerned that the problems the team was experiencing might not simply be track-specific to Bahrain, and could be deeper issues with the MCL36.
"We've only been here and not other tracks, so at the moment you've just got to say it's [our] package," he said. "If it's not going to be good here, there are a lot of other tracks that are similar to Bahrain.
"So just as a package we've got to improve. We'll see what we can do tonight and approach it for tomorrow."
His team mate Daniel Ricciardo also had a problematic time on Friday. Just back from a bout of COVID that meant he missed last week's pre-season test at the venue, the Australian lost more time in FP2 today with a water leak leaving him down in 18th.
"We needed to stop Daniel a little early this evening to investigate a water leak," explained racing director Andrea Stella. "This is nothing too serious and will be fixed for the remainder of the weekend.
"Unfortunately, we missed out on some running this evening, so we've got our work cut-out tonight," Ricciardo said. "It wasn't a fix we could do in the session.
"They saw a little bit of a water pressure loss so to get into it it's basically everything off and we obviously didn't have time to do it in the session.
"We're obviously a bit on the back foot," the Aussie admitted. "I missed a lot of laps last week and would have loved to have got them today but it's alright.
"We've also got some pace to find, but it's only day one. We'll keep at it, study the data tonight and try to make up for it tomorrow morning before qualifying.
"I'd like to think that we can definitely get a bit better, but we don't have bags of sand or anything at the moment. So yeah, we've got some pace to find.
"I think honestly, we're just lacking overall grip," he offered. "The car feels okay, but obviously when you're down a little bit on grip you do struggle a bit more and lock a wheel here or there and make a few errors."
Gallery: The beautiful wives and girlfriends of F1 drivers
Keep up to date with all the F1 news via Facebook and Twitter