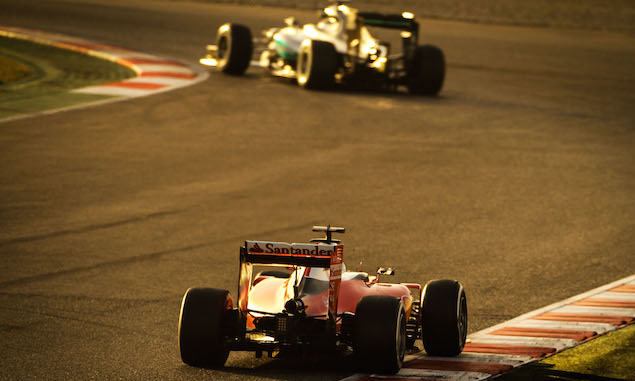 F1's regulation changes are a risk "because none of us really fully understand overtaking", according to Pat Symonds.
New aerodynamic regulations have been agreed for 2017 which will see cars have more downforce in order to - in conjunction with faster tyres - improve lap times by up to five seconds. Reaction to the changes has been mixed, with Lewis Hamilton vocal in his opposition to a number of recent decisions regarding the regulations.
Williams' chief technical officer Symonds is understanding of some of the reservations, with the new rules potentially having a detrimental impact on overtaking.
"I think that's one of the concerns that people have, because none of us really fully understand overtaking," Symonds told ESPN. "We can apply some truisms to it, roughly it's a truism that if you've got more downforce then it's harder to overtake, but that's not completely true because there are certain aerodynamics that are more harmful than others. I don't think any of us really understand enough about it and it would be nice if we did.
"I don't think what is proposed for 2017 will be disastrous in any way, the cars will be quicker but I personally don't think that will be very relevant because none of us can tell the difference in FP2 between a car on full tanks and qualifying pace; you've got four seconds per lap difference there and you can't see it without looking at the timing screens."
The first pre-season test in numbers
Keep up to date with all the F1 news via Facebook and Twitter