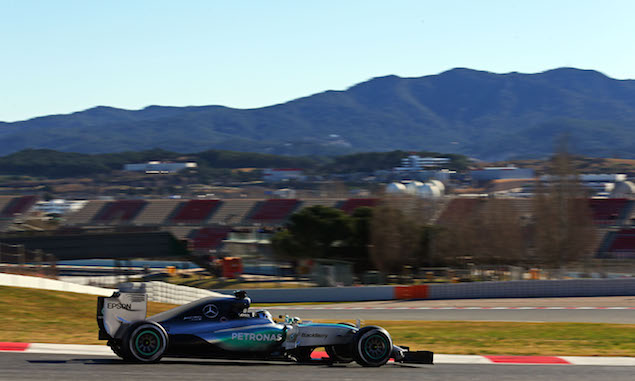 Nico Rosberg says Mercedes expected to be even quicker on the medium tyre than it was on the final day of the second pre-season test.
While Romain Grosjean set the pace on the supersoft tyre, Rosberg caught the eye with a time just 0.25s slower than the Lotus despite running on the medium compound. However, when it was put to Rosberg that Mercedes had displayed strong pace and that his lap time was impressive, he replied: "Not according to our numbers!
"Not so much when we are looking at times from other days and things like that. But I think we're getting there, and anyways we are confident and we think we have a good car."
And Rosberg says the final day was a difficult one from a driver's point of view due to strong winds at the Barcelona circuit.
"The car was all over the place. It's so variable and one corner is totally different to the next depending on the wind direction, so that was really, really challenging. But OK, it's the way it is for everybody and we still learned quite a lot, especially at the end of the day when the wind died down."