Alex Albon says he "couldn't drive slow enough" in the Spanish Grand Prix to limit the catastrophic tyre degradation that undermined his race in Barcelona.
The Anglo-Thai racer brought his Williams home a distant P18, or last of the classified runners and well behind Nicholas Latifi who finished 16th and outpaced his teammate for the first time this season.
Over the course of last Sunday's 66-lap race at the Circuit de Catalunya, Albon paid his pit crew no less than four visits as he alternated between, and burnt through, Pirelli's medium and soft compounds.
"Really strange, to be honest," Albon commented at the end of his Spanish ordeal.
"On the laps to the grid, I was already getting tyre deg. And it was the same in the race. I did a four-stop and I could have done a five or six-stop and it would've possibly been a bit quicker.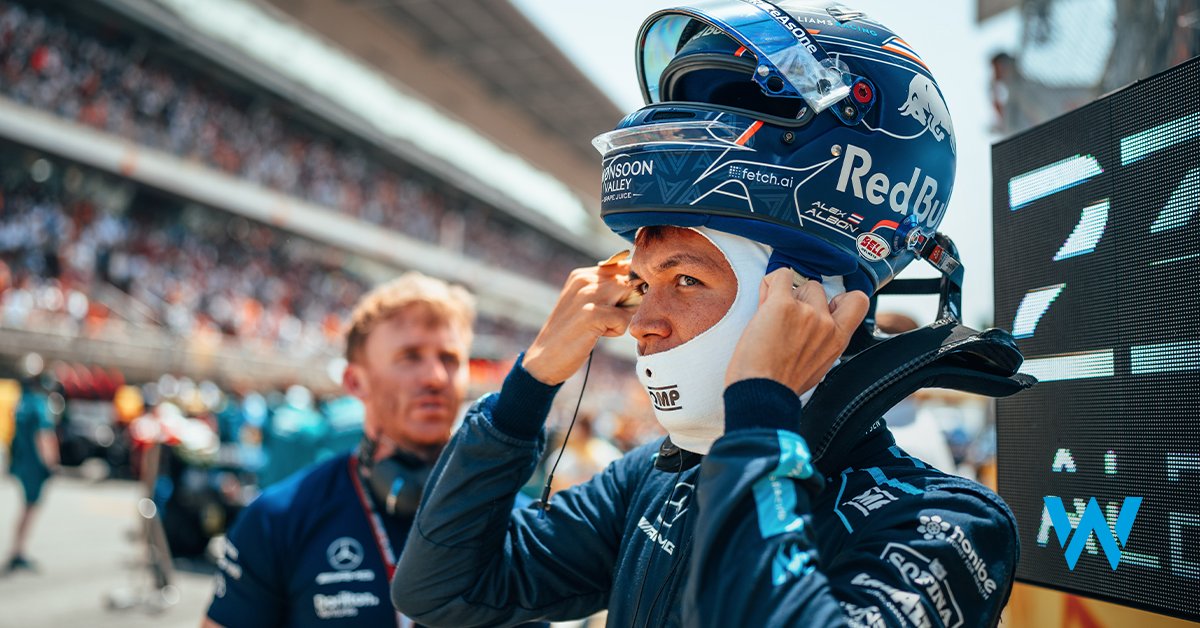 "It was just incredible degradation. I think I was 20km/h slower than everyone else in Turn 3 and Turn 9 just struggling out there.
"We're not normally that bad, I think there is something we need to check. That wasn't normal. We'll have a lot."
Although Albon's pace during his first stint on the soft tyre was similar to that of Latifi, he then lost ground on his teammate at the rate of one second per lap!
"I couldn't drive slow enough," Albon added. "I was driving as slow as I could, and the tyres were still going off. And not like a little bit!
"My first three laps I was driving 2.5-3s slower than I would do normally and it was still degrading massively.
"I was losing a second straight away after the first lap. So, it was a bit strange. It's not normal. The deg was high, we expected that, but what happened today was a bit strange."
Williams' investigation into its driver's odd degradation issues revealed that Albon had suffered floor damage after his first pitstop when he reportedly hit a marker cone on the inside of Barcelona's Turn 14/15 chicane.
"Unfortunately, immediately after his first pitstop he suffered significant damage to the floor, which cost him a lot of aero load," explained Dave Robson; Williams' head of vehicle performance.
"This effect on pace and degradation was stark and ruined Alex's race before it had really begun."
Keep up to date with all the F1 news via Facebook and Twitter