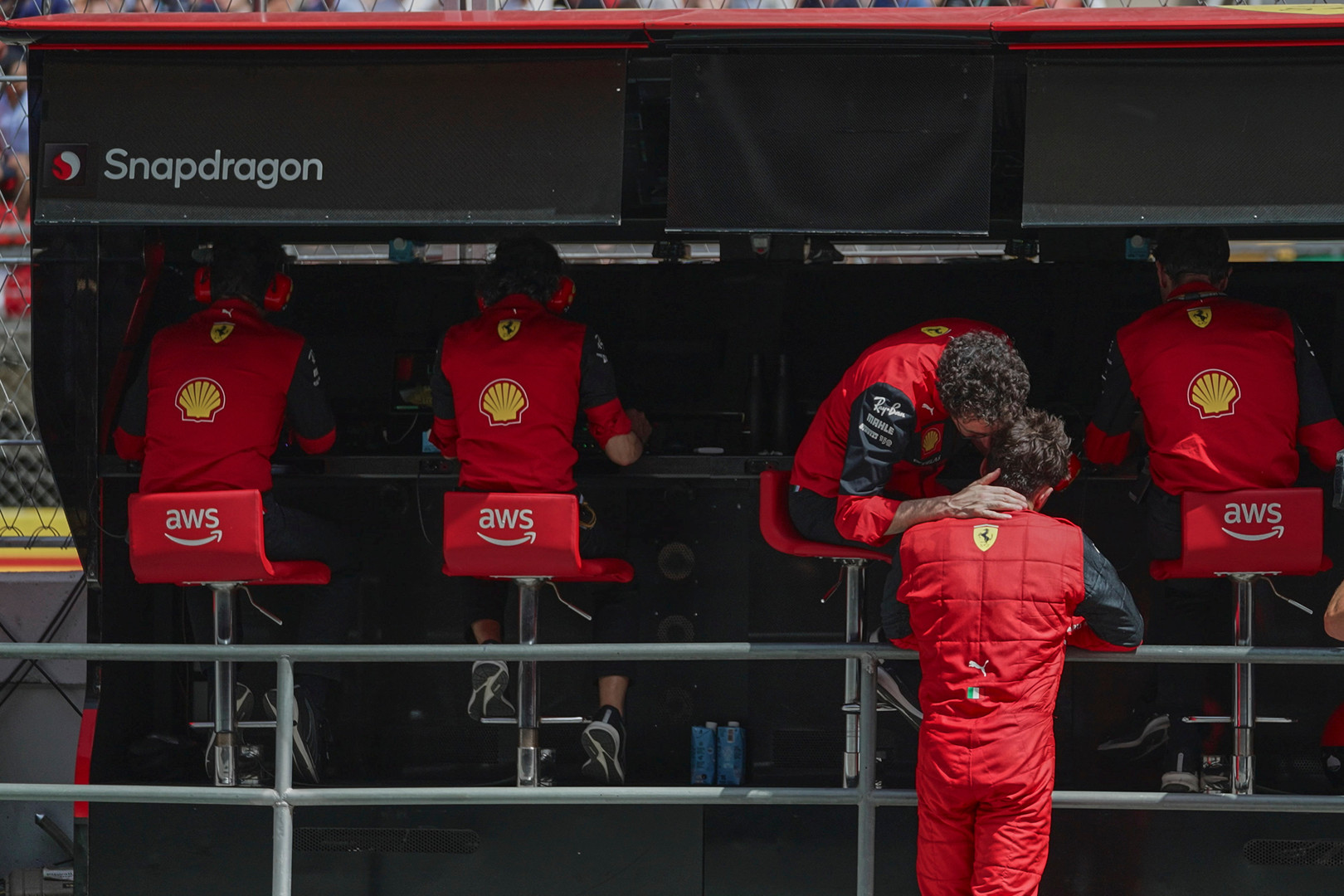 Charles Leclerc (Pole, Retired, Lap 27): 9.5/10
We were very tempted to give Charles Leclerc ten out of ten this time, because objectively he did nothing wrong all weekend. A clean sweep across all three practice sessions, he didn't lose his nerve when he spun on his first flying lap in the last round of qualifying but kept his cool and put the Ferrari on pole anyway. At the start of the race he knew Max Verstappen would throw everything including the kitchen sink at him in the run down to turn 1, and proved more than up to the job of rebuffing everything the Red Bull driver could do. After moving out of DRS range he was then careful not to repeat his Miami mistake of stressing the tyres in the early stages, and by the time he made his pit stop he had an unassailable 16s lead. Job done! And then the car stopped working and that was it. As good as he was in Spain, this will still go down in the record books as the week Leclerc lost the lead of the drivers championship through no fault of his own. Will he get it back in 2022, or will this prove to be effectively the end of his title hopes for another season?
Zhou Guanyu (Retired, Lap 28): 6.5/10
Zhou Guanyu continues to put in quietly confident performances and already looks like an old pro despite being only six races into his Formula 1 career. Anyone who still thinks of the Chinese rookie as a mere pay driver clearly isn't paying attention, which is understandable as he's so calm and understated it's easy to miss what he's achieving on a weekly basis. He missed out on FP1 in favour of Robert Kubica but was a match for regular team mate Valtteri Bottas in FP2, although he lost ground on Saturday and was only P15 on the grid for the race. An early pit stop on lap 10 gave him room to make up some positions and he was P13 when the overheating car suddenly failed on him. "Until the retirement, I was having a good race, fighting with the midfield guys ahead of me trying to get into the top ten," he said afterwards. "We need to further investigate the issue in detail, both to understand exactly what went on and to prevent it from happening again, since it's hurting us a lot."