Lewis Hamilton has so far endured his most challenging season ever in F1 due to Mercedes' porpoising troubles. But that's not the only battle currently being fought by the seven-time world champion according to his former teammate Nico Rosberg.
A bright ray of hope shined on the Brackley squad and its star driver in Montreal where Hamilton clinched his second podium of the season, outpacing on race day George Russell for only the second time this year.
The young Briton has yet to win his first race with Mercedes, but Russell has so far displayed remarkable consistency, putting together a run of nine consecutive top-five finishes.
While porpoising and bouncing has been a tough nut to crack for Mercedes, Russell has proven equally difficult to beat for Hamilton, at least in the current circumstances.
And that's a situation that the F1 mega-star may be having trouble dealing with, suggests Rosberg.
"Lewis is driving at his best," Rosberg said on Sky Sports' Any Driven Monday. "He has just had an unbelievably unlucky season with all these different things going against him.
"This was a normal weekend and he delivered in the usual awesome way.
"That driver pairing is so strong, incredible, but, make no mistake, Lewis hates passionately to ever come second to a team-mate, so he will be ultra-motivated and pushing hard internally."
Rosberg, who knows all about the formidable challenge of defying perhaps the greatest F1 driver of all time, was full of praise for Russell's achievements so far with Mercedes, applauding the young gun's boldness, especially given the troubles impacting his team's new-generation car.
"George has done an awesome job, phenomenal with how difficult that car has been to drive," he said.
"To be so consistent, driving so well, not making any mistakes, always getting the maximum out of it, he has been brilliant.
"On Saturday, one would think, 'okay, keep it safe, bring home another P4 or P5 in qualifying' but no. He said, 'I am going to put my slicks on, I only care about pole position'. That is really awesome."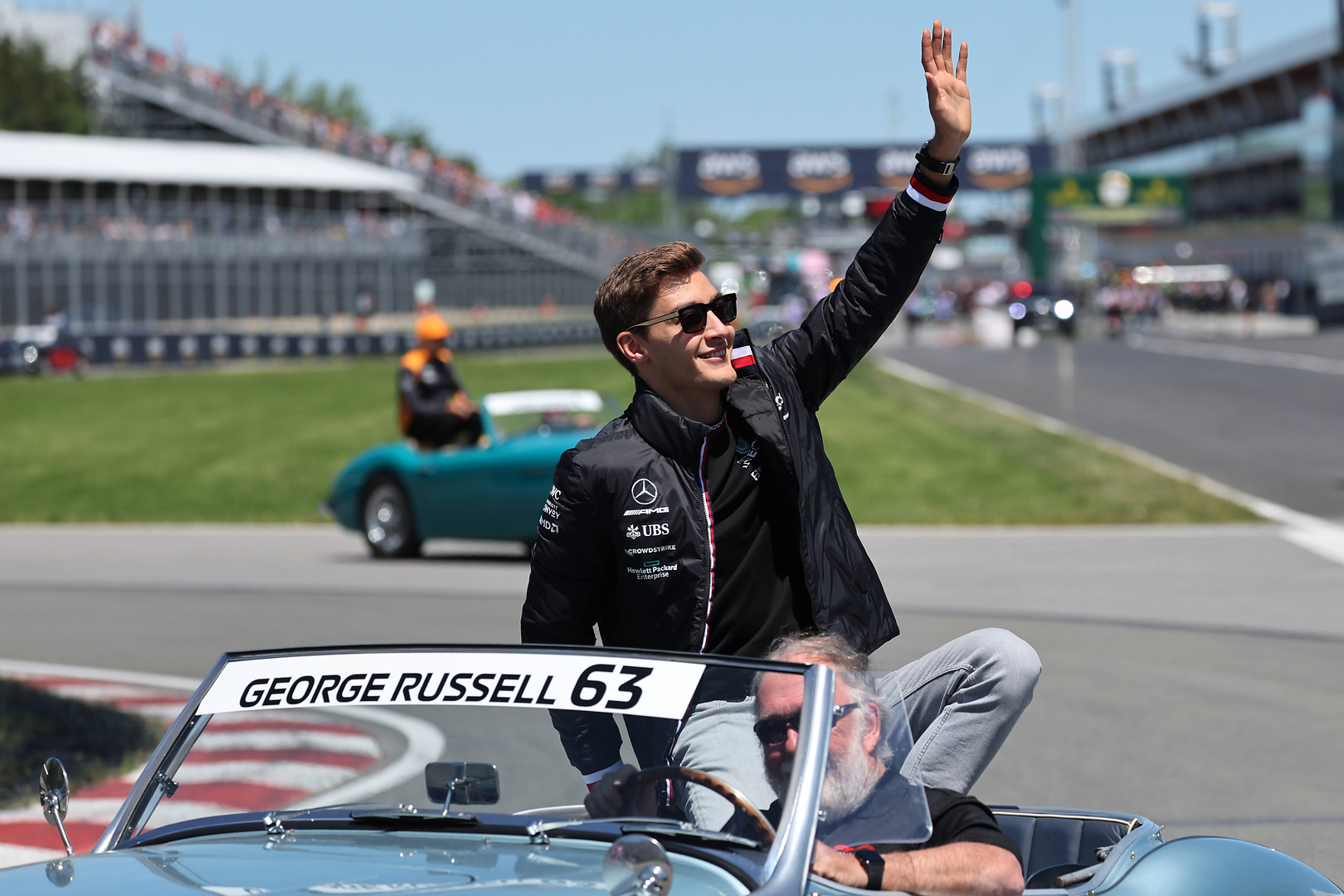 Despite Mercedes' progress as displayed in Canada, Rosberg doubts his former team will be snapping at the heels of Red Bull and Ferrari in the near term.
"The [Mercedes] car in the race was really decent," Rosberg added. "I thought it was so awesome how George right after the start made headway, passing one car after another down into the hairpin.
"I think they are making progress but there is still some way to go to Ferrari and Red Bull. They can't win at Silverstone, they are still too far away."
Keep up to date with all the F1 news via Facebook and Twitter