Alfa Romeo's Guanyu Zhou helped deliver to the Swiss outfit in Canada its second double-points finish of the season, an achievement that he hopes his fans in China are proud of.
Zhou lined up tenth on the grid in Montreal after outpacing teammate Valtteri Bottas in Saturday's wet qualifying session.
But the F1 rookie was especially determined to avenge the series of reliability issues that had impacted his side of the garage in recent races.
A solid first stint spent among the top ten kept the 23-year-old among the first half of the field for the remainder of the afternoon which he concluded in eight poistion just behind Bottas.
It was Zhou's second run in the points after Bahrain, and a reward that went a long way towards dissipating the frustrations accumulated by the Chinese driver in the past month.
"Yeah, happy to see the chequered flag first of all as there's been frustration going on before this weekend," Zhou told F1 TV.
"This weekend, a new track, we arrived here with no clue what it's going to be but I'm just so happy with the performance as a team.
"Yesterday [Saturday] was good, today we've finally got both cars in the points after Bahrain, so we showed good momentum for the coming races."
The highlight of the young Alfa charger's afternoon came 14 laps from the checkered flag, just after the Safety Car restart when he found himself battling for position with Aston Martin's Sebastian Vettel.
Zhou pulled off a bold overtake on the four-time world champion on the outside of Turn 1 at the Circuit Gilles Villeneuve.
"I love overtaking or finding some tricky positions, but I think it was very crucial to make the move done after the Safety Car," he explained.
"From my side it was quite an intense move because outside there was no grip the moment I went around there, but got it done, got it stopped.
"So [it] put us in a much easier window for the race. So I think everything was right today. So, really happy. It was great."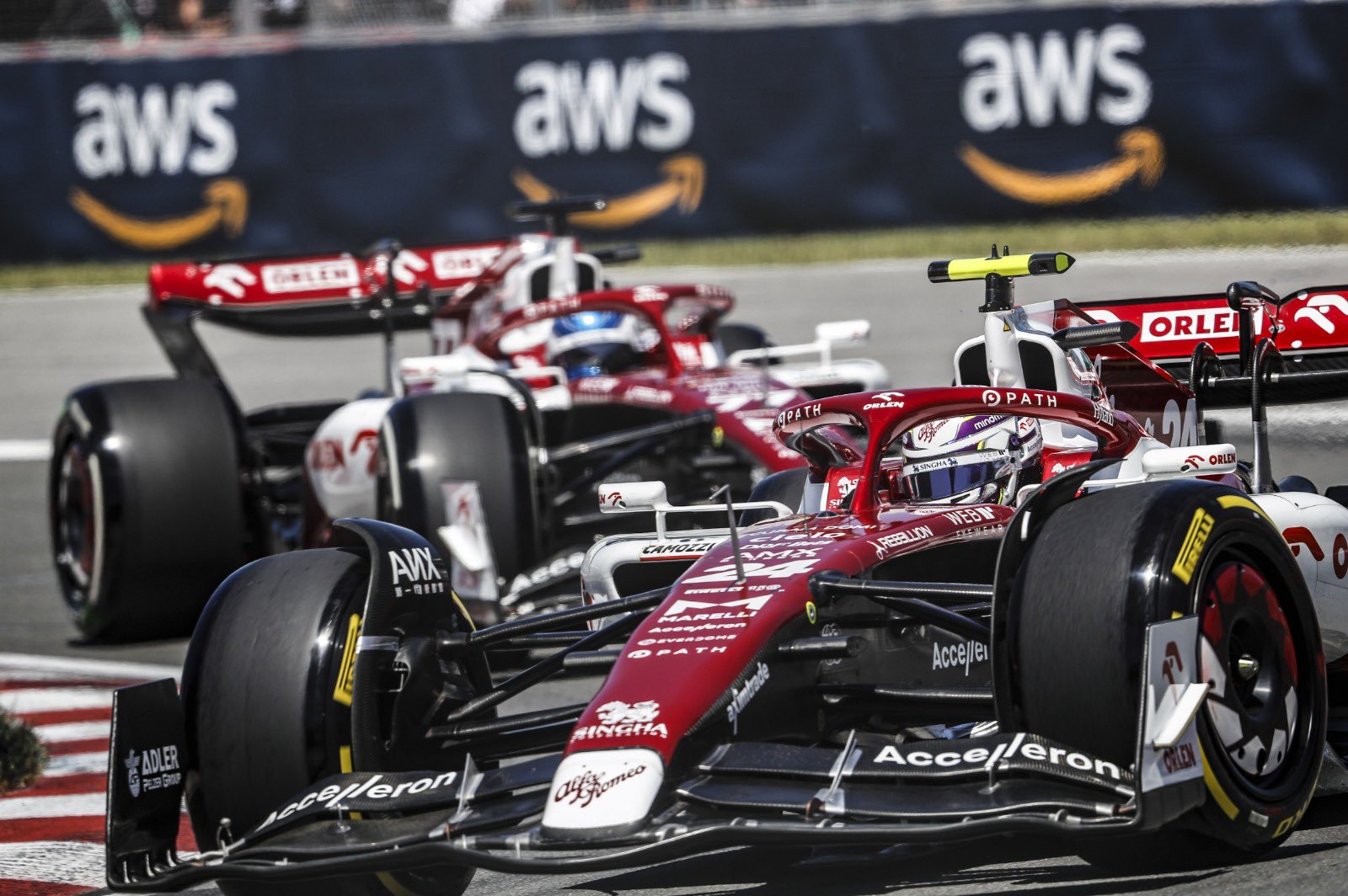 It's been an eventful intronization into Formula 1 for China's first Grand Prix driver. But Zhou says that he has slowly grown accustomed to his new working environment which in turn has helped him enjoy his race weekends.
"I think since Imola I've enjoyed [the] atmosphere like in here in the paddock, and just getting more familiar with everything, so I'm enjoying every weekend," he said.
"Every Grand Prix is a special moment, especially here in Montreal.
"We see a lot of Chinese flags on the grandstands and supporters in worldwide, so I'm just super happy that [I] finally can give them some points and, yeah, very happy, I think everybody will be quite proud of me back home as well."
Keep up to date with all the F1 news via Facebook and Twitter