Lewis Hamilton says he appreciates the wave of support he's received from British fans at Silverstone, but the seven-time world champion disagrees with the boos directed at Max Verstappen after qualifying.
Verstappen conducted his post-qualifying interview with Billy Monger amid loud jeering from fans in the grandstands, who has also cheered on when the Red Bull charger spun at Stowe during the Saturday shootout.
In the FIA press conference, the Dutchman took a fatalistic view towards the reaction.
"Maybe some of them don't like me, but that's fine," he said. "They all have their own opinions. I don't care."
However, Hamilton denounced the raucous behavior towards his former arch-rival, suggesting that it perhaps reflected a lingering sentiment from the pair's clash a year ago at the British Grand Prix.
"I think we are better than that," said the Mercedes driver.
"I would say we don't need to do booing, but we have got such great fans and our sporting fans, they feel emotions, ups and downs, but I definitely don't agree with booing.
"I don't think we need to do that. It doesn't make any difference when you boo someone either, they have already made the mistakes or whatever it is.
"But I really do appreciate the support I have had here. I don't know, maybe some of them are still feeling the pain from last year still. Either way, I don't agree."
Mercedes boss Toto Wolff echoed Hamilton's view, insisting no driver deserved to be booed regardless of the circumstances.
"We shouldn't be seeing any booing in any sports," commented the Austrian after qualifying.
"I think that's unsportsmanlike. It's clear that we love the support the drivers have here and the team, that's fantastic, and the enthusiasm. But if you're not into the other guys, just remain silent. That would be a good way.
"The booing, I think none of the drivers deserve any booing whatever happened last year, whatever the competition is."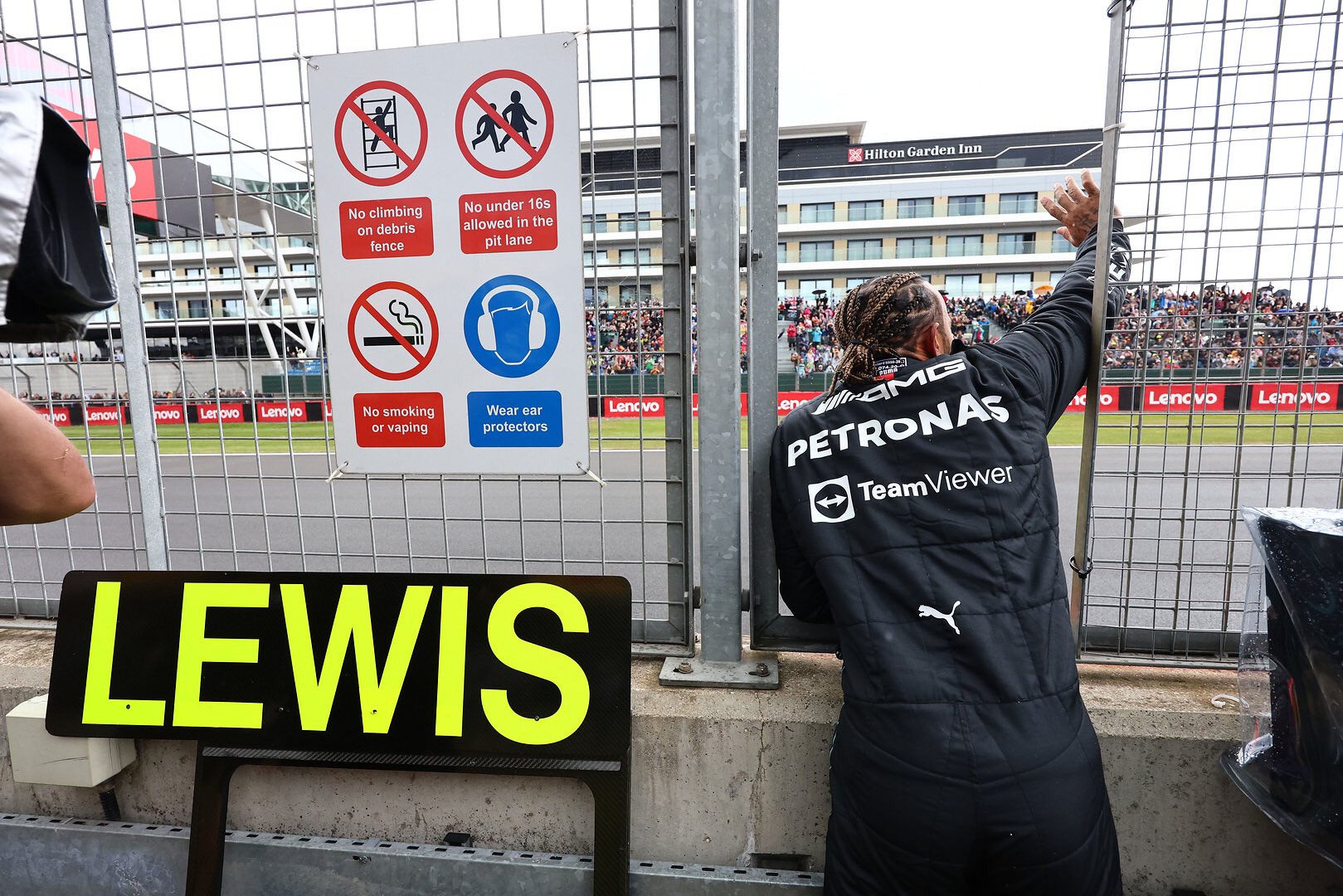 Wolff said that he was in favour of fans being "emotionally engaged" as its part of the back drop of any sporting event. But admitted that the booing at Silverstone had gone a step too far.
"Imagine yourself standing out there giving an interview or being on the podium, being booed is abusive," he said.
"That's why the emotional sport that is controversial. [If] you are a fan or not a fan of one or the other driver, that's good. But there is a certain limit that we shouldn't overstep."
Keep up to date with all the F1 news via Facebook and Twitter