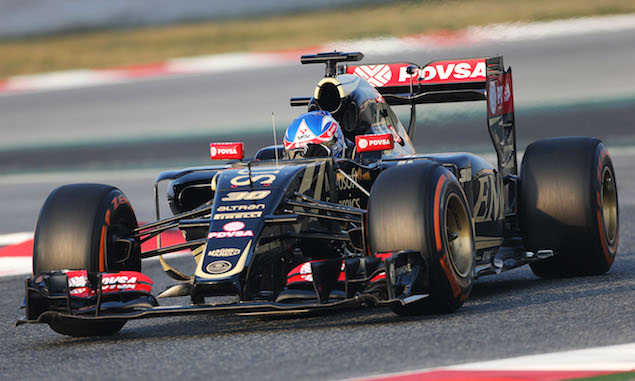 Jolyon Palmer says he held talks with Manor Grand Prix about a potential race seat for 2015 but opted to join Lotus instead.
Manor - the former Marussia team - is attempting to race in 2015 using a modified 2014 chassis, with Ferrari having confirmed it has agreed to supply the team with last year's power unit. Palmer joined Lotus as third driver in January but revealed to F1i that he held talks with Manor before he signed for the Enstone-based team.
"We had a little bit of contact from them just before I signed the deal with Lotus," Palmer said. "There's so many unknowns to be honest with it and it's a team that struggled already last year with full backing. I think it will take a big effort for them to get on the grid.
"I hope they do get on the grid, but it was a big risk for my career and to sign for a very solid team like Lotus was really I think a good decision and the only one we could take at that point. I do hope they get on the grid though because it would be nice to have more opportunities for drivers, two more places and two more cars on the grid. But as a viable option for a driver it's a big risk."
And Palmer explained he felt consistent track time in a competitive car would be more beneficial in the long term than running potentially off the pace.
"I think track time in an established team is really crucial. I don't know if Manor turn up what they will turn up with, but they still want the old car I think and the old engine which wasn't so competitive already last year and the cars have taken a big step forward this year. So it was weighing that up. I don't want to be in Formula One at the back really, I want to be in it with the best opportunity possible, so I'm here."
Click here for the gallery from day four of the second test
Keep up to date with all the F1 news via Facebook and Twitter