Mercedes boss Toto Wolff reckons that his wife Susie, a former Williams development driver, had the ability to race in F1, but the British outfit "never dared" give her a race seat.
The Austrian's better half, née Susie Stoddart, had started to learn her trade in single seaters, racing in Formula Renault and in British Formula 3 before landing in German DTM series in which she competed from 2006 to 2011 for Mücke Motorsport and Persson Motorsport.
In 2012, Susie Wolff was signed up by Williams as a development driver, but her big day came in 2014 when she was handed an FP1 outing at the British Grand Prix at Silverstone where she became the first female to take part in an official F1 session since Giovanna Amati in 1992.
Unfortunately, it was a session dogged by technical issues that restricted Wolff to just four laps. But Williams gave the female racer another chance to prove her skills when she was entered in Friday's opening practice at the German Grand Prix at Hockenheim.
Wolff put 22 laps under her belt and clocked in an impressive P15 overall. She remained with Williams in a development role in 2015 and was given further FP1 outings in Barcelona and at Silverstone where she ended the session 13th overall.
"She was within a few tenths of Felipe Massa," remembered Toto Wolff, speaking in an interview with the Financial Times.
"The final chance was denied," said the Mercedes F1 team owner, adding that Williams "never dared to make that call".
Read also:
The Grove-based outfit's reluctance to promote Wolff to a full-time seat was perhaps understandable given her age and a track record void of a single win in motorsport's junior categories or in the DTM.
Wolff herself, while certainly a competent racer, didn't force the issue thereafter and eventually announced her retirement from racing in 2015.
Inspired by her husband's success, Susie Wolff invested in the venturi Formula E outfit based in Monaco, acting as the outfit's team principal and then as its CEO.
It's been forty-six years since a woman raced in F1, with that historic privilege still owned by the late Italian racer Lella Lombardi.
Putting a woman on the grid was once the dream of former F1 supremo Bernie Ecclestone, but a lack of support for the plan meant that it never came to pass despite IndyCar racers Danica Patrick and Sarah Fisher singled our as potential prospects.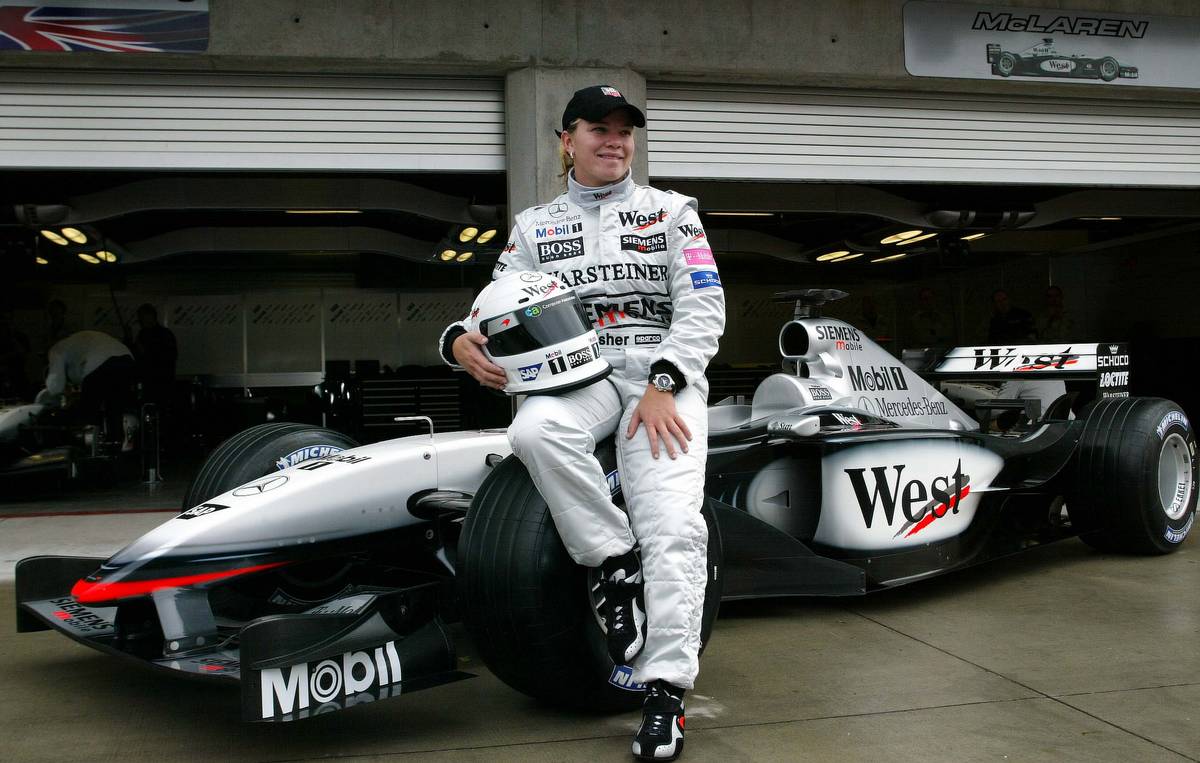 Toto Wolff believes it's not "realistic" to expect F1 to have a diversity of gender on the grid anytime soon, although he's convinced that "there are girls out there that can make it on merit".
The all-female W Series vowed at its inception to shed a spotlight on young female talent, but two-time championship winner Jamie Chadwick who looks set to clinch a third title looks no closer to moving up the ladder today than she did two years ago.
Ex-F1 driver David Coulthard, an early supporter of the W Series, is also keen on seeing a woman grace the grid in F1.
Last June, the Scot set up a programme called 'More than Equal' that he hopes will provide a pathway to women competing and winning at the pinnacle of motorsport.
"I always believed my sister Lynsay Jackson had more natural racing talent than me, but I was given the support towards a Formula 1 journey and she was not," the 13-time F1 race winner said.
"To succeed, talent needs early nurturing and I'd like every 'Lynsay' out there to have the same opportunities as men in the fight to reach Formula 1 and win."
One can only wish…
Keep up to date with all the F1 news via Facebook and Twitter