F1 world champion Nigel Mansell believes George Russell has been given an opportunity to shine relative to Mercedes teammate Lewis Hamilton because the latter has been "taking it easy" so far this season.
At the midway point of F1's 2022 season Russell and Hamilton are respectively P4 and P6 in the Divers' standing, with the former outscoring the seven-time F1 world champion year-to-date by 12 points.
Russell has showed remarkable consistency so far in his debut season with Mercedes and a faculty to better adapt to the porpoising issues that impacted his team's car in the first part of the season.
But as the W13 silver arrows' problems have eased, Hamilton has slowly been coming into his own.
Asked in an interview on the YouTube channel of specialist motor insurance broker Adrian Flux which young F1 drivers on the grid are impressing him the most this season, Mansell singled out two of the sport's brightest prospects.
"I like both George Russell and Lando Norris," said the former Williams driver.
"I think the opportunity now that George has cast on the fact that Lewis hasn't decided to dust off his right foot yet. I think he's taking it easy this year!
"I think he's doing a great job, and Lando, when the car is performing, ha sput some great results in.
"I think what we're seeing is jockeying for position with the constructors, how competitive from one race to another they are. And you know, one minute you think, for instance, McLaren are up there again, they're going really well. And then the next race they're back down here.
"I think you've got the three protagonists at the front again, you've got, Ferrari, you've got Red Bull, and you've got Mercedes.
"And you might have one other occasionally jockeying for trying to get on the podium, but it's those three main manufacturers that have got it taped."
Looking at the significant contrast that exists between the sport he enjoyed in the 80s and early 90s and today's Formula 1, Mansell noted how teams now imperatively need to partner with a major manufacturer to reach success.
"When I was driving with the late, great [Lotus founder] Colin Chapman, Colin took me under his wing, like a father figure for me," recalled Mansell.
"And I'll never forget, in the early 80s, he was saying he runs a whole team of personnel, it was 100 people going to all the races around the world, paying the salaries of the drivers and everybody, it was certainly less than three million pounds a year.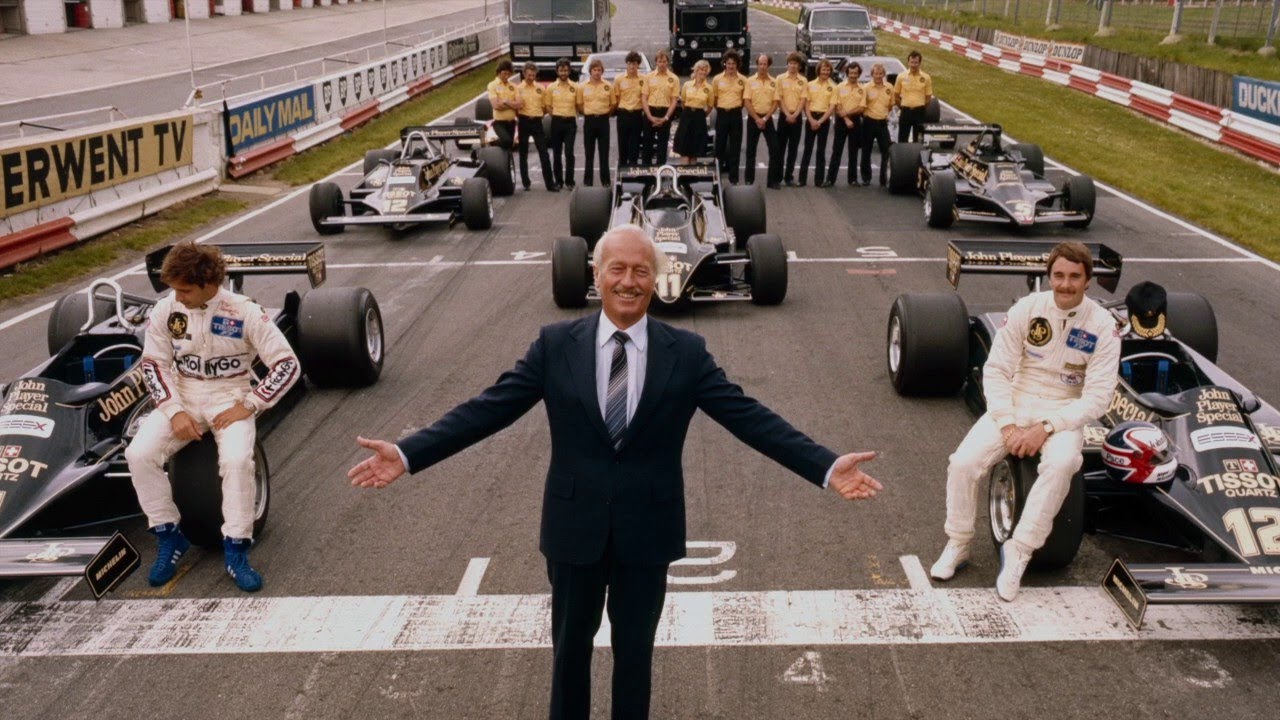 "And now you're looking with some teams spending half a billion, or more – if they're truthful.
"The whole face of Formula 1 has changed, and unless you have a major manufacturer behind you, the entrepreneurs of the past - like Colin, like Ken Tyrell, like a lot of other people - they don't exist anymore, you have to be a big manufacturer spending lots of money.
"In Formula One, to catch up, when you fall behind the curve to be competitive, you have to almost spend more and work harder and jump that curve just to actually try and catch up and compete on the same level.
"And so, it's really tough for the lower teams who don't have the budgets."
Keep up to date with all the F1 news via Facebook and Twitter