The McLaren team has insisted that it kept Daniel Ricciardo in the loop about the process of replacing him with rising star Oscar Piastri in 2023.
Today's confirmation of the Contract Recognition Board's decision that Piastri was free to sign for the team next year and not still bound to a pre-existing contract at Alpine has raised speculation about the process followed.
The CRB revealed that Piastri had signed a deal with McLaren on July 4, which was seven weeks before the team announced that it had reached a financial settlement to end Ricciardo's contract with the team a year early.
On July 13 Ricciardo had posted a strident comment on social media reasserting his commitment to staying with the team in 2023, stating he was not about to walk away prematurely - indicating he knew nothing about the Piastri signing.
After today's disclosures, Ricciardo confirmed to Sky Sports F1 that "To be honest on the dates, that's the first I've heard," he said. "If that's the case, then so be it. It's not really my decision to make.
"I'm not aware of obviously timelines and what the team is discussing," he acknowledged. "In terms of timelines, I guess what the team does preparing Oscar, that's not my business in terms of what they spoke [about].
"We were already discussing my, not my future, of course but where we could improve in order to have a better future with the team," he continued. "So I'm aware there was going to be talks ongoing."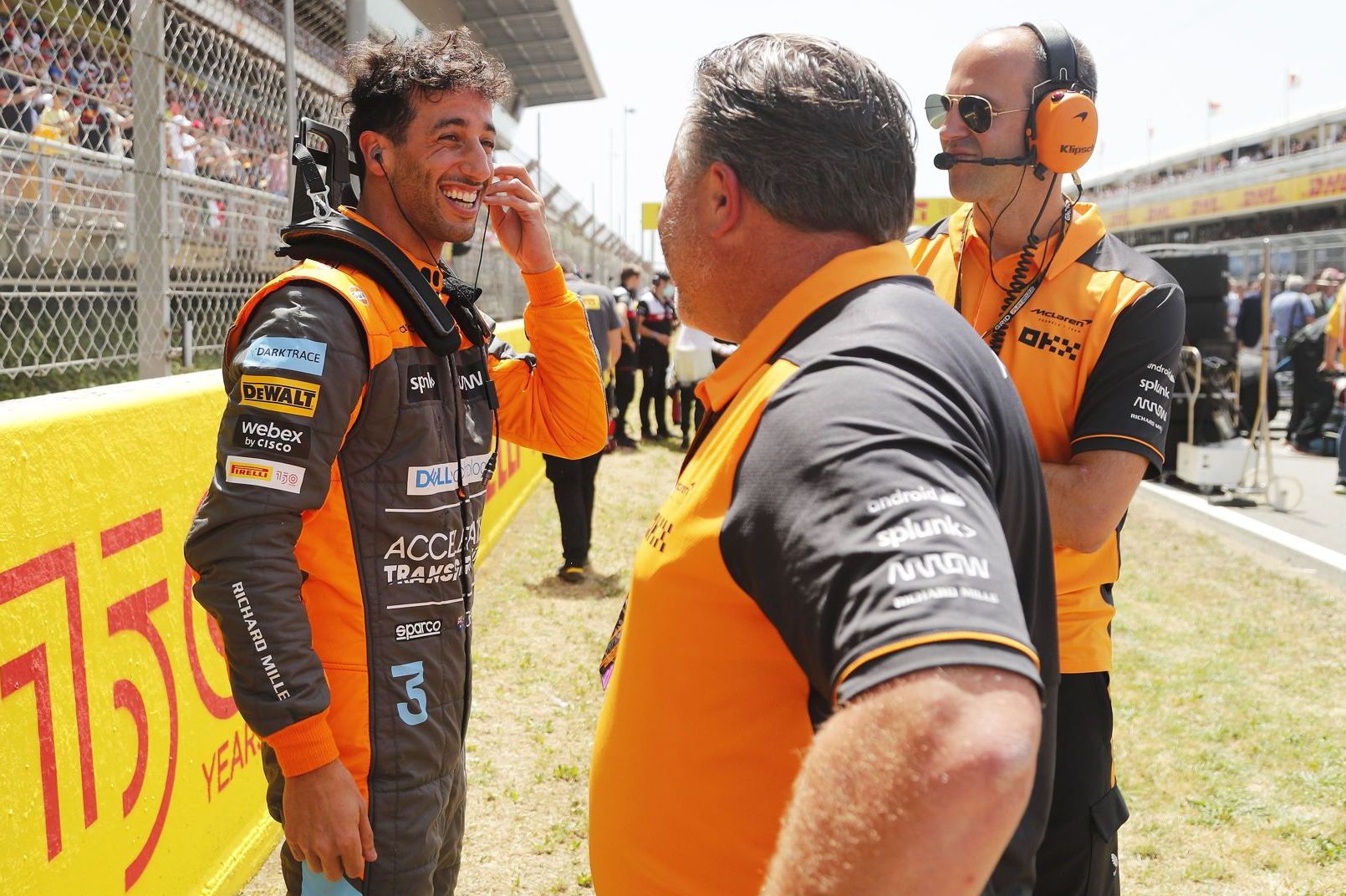 But McLaren team principal Andreas Seidl insisted that the team had always been as transparent as possible about what was going on. "Obviously we don't go into the details of the contract that we signed with Oscar," he said.
"I think throughout this year Daniel, Zak [Brown, McLaren CEO] and myself had an open and transparent dialogue at any time of where we both are," he told Motorsport.com in Zandvoort on friday.
"Therefore there's no issue in that aspect," Seidl insisted.
he added that the team was unhappy with the way that had been criticised over the signing of Piastri, including Alpine team principal Ormar Szafnauer saying that Piastri should have acted with more integrity.
"For us to be honest it was quite straightforward," he said. "There's two things you need to have in place if you want to have a driver driving for you in Formula 1, which is a contract and a registration with the contract recognition board.
"That's what we have put in place in July and therefore our plan was clear," he continued, adding that he had been "a bit surprised about some of the comments from people that had no detailed knowledge of what was actually happening.
"Some of these comments were therefore also inappropriate, not fair and just not respecting what was happening.
"If I just look at myself in such a situation, if I only know what happened from one side I try to stay away from making comments on it, and I think that's also important to mention in order to protect Oscar."
Zak Brown was equally bullish about the way that McLaren had managed the whole process. "Oscar and his management were very transparent with us throughout the entire process.
"From what we knew and what we had signed, we were very confident this was going to be the outcome," he said, adding that he had little sympathy for Alpine letting Piastri slip through its fingers.
"If you have a driver in your stable you need to have a contract with them because it's very competitive, as we know," he explained, recalling how Helmut Marko had tried to sign Lando Norris for Red Bull several years ago.
"All teams are always looking around to get the best talent they can and if you don't have a contract, then you're vulnerable."
Gallery: The beautiful wives and girlfriends of F1 drivers
Keep up to date with all the F1 news via Facebook and Twitter