Toto Wolff has no doubt future F1 engine manufacturer Audi will poach personnel from Mercedes HPP just like Red Bull Powertrains did in the past as moves take place in the open market.
Last year, in the wake of Red Bull's decision to set up its own engine department at Milton Keynes, the energy drink company initiated a recruitment drive that saw dozens of employees of Mercedes High Performance Powertrains unit in Brixworth join Red Bull Powertrains.
While most of the personnel that Red Bull plucked from its rival were assigned to it manufacturing department, several high-profile engineers also found their way to Milton Keynes.
Former Mercedes HPP head of engineering Ben Hodgkinson was named as RBP's technical director, while Mercedes' F1 electronics team leader Omid Mostaghimi became RBP's head of powertrains, electronics and ERS.
This summer, RBP achieved what many labeled as a major coup when it convinced Mercedes chief engineer Phil Prew to switch his allegiance to Red Bull, a move team boss Christian Horner called "a statement of intent".
Could Mercedes face another wave of defections in the future following Audi's commitment to F1 from 2026?
"We haven't lost anyone to Audi yet, but there will be situations where some of the Mercedes or ex-Mercedes people will go to Audi, there's no doubt about that," Wolff told Motorsport.com.
"This is an open market and there are these movements between teams.
"We also have these movements from other power unit manufacturers, although we don't issue a press release for them every time that happens.
"So it's completely normal."
Read also:
Wolff emphasized how the geographical proximity between Mercedes and Red Bull likely facilitated the latter's hiring spree. With Audi located in a different country, convincing personnel to make the move won't prove as easy.
"I think the biggest competition is and was Red Bull because they're just around the corner," he explained.
"I think there's a bigger hurdle to changing power unit manufacturers when it comes to moving to Germany, so that's definitely not something that worries me the most.
"And the cost cap is also coming into the power unit area so it limits the amount of money that can be spent and I think that's important."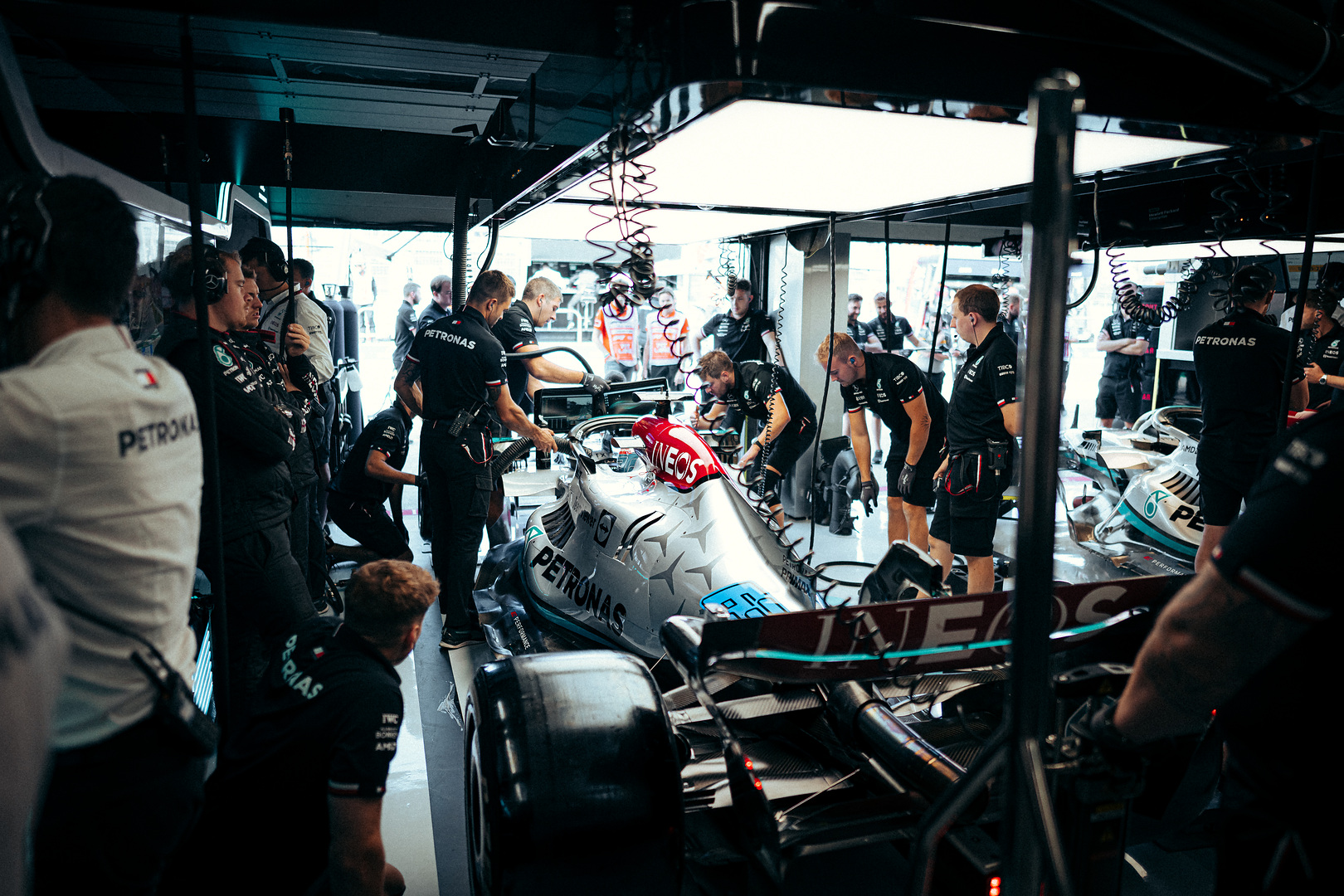 Losing key staff to a competitor can be problematic, but overall Wolff is happy to see Audi join the fray from 2026.
"It's very exciting," said the Mercedes motorsport boss. "They have a fantastic infrastructure in Neuburg, a state-of-the-art facility.
"They know how to perform, as they showed at Le Mans. And I have no doubt that they will be very, very competitive. They are now part of a team that is based in German-speaking Switzerland.
"That's something that they know and understand, so I think it's definitely going to be a challenge for them.
"But I'm convinced that they will be good in the game, so it's good that they're coming. That shows the strength and attractiveness of Formula 1 and what it can offer the best brands in the world."
Keep up to date with all the F1 news via Facebook and Twitter