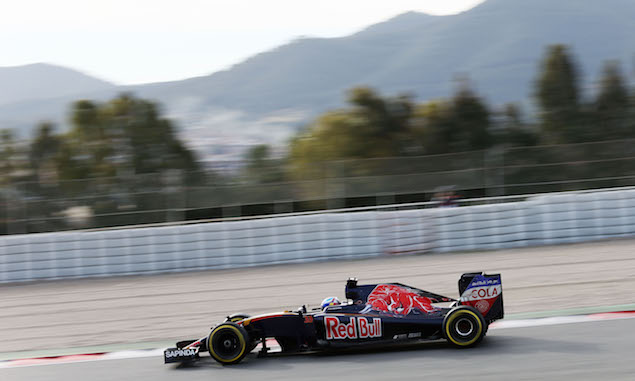 Max Verstappen says Toro Rosso will have to try and negate any deficit with its power unit later in the season through car development.
Toro Rosso is running a 2015-specification power unit this year having secured a late supply from Ferrari. The team looked impressive during pre-season testing, with both Verstappen and team-mate Carlos Sainz noting an improvement from the power unit department compared to last year's Renault.
Speaking to F1i after testing, when asked if he is wary gaps could widen later in the season due to a lack of power unit development, Verstappen replied: "Hopefully not, but if we are quite realistic it could happen like that.
"It's just a bigger challenge for us to improve the car more."
And Verstappen says the biggest positive for Toro Rosso has been the step forward in reliability provided by last year's Ferrari power unit, with only Mercedes completing more mileage throughout pre-season.
"I think we can be quite happy about the progress we've made. The reliability is very positive so that's a big plus definitely ... Nobody expected it this good. Of course we wanted it to be better than last year and I think we definitely improved that."
ANALYSIS: The two F1 pre-season tests in numbers
Keep up to date with all the F1 news via Facebook and Twitter