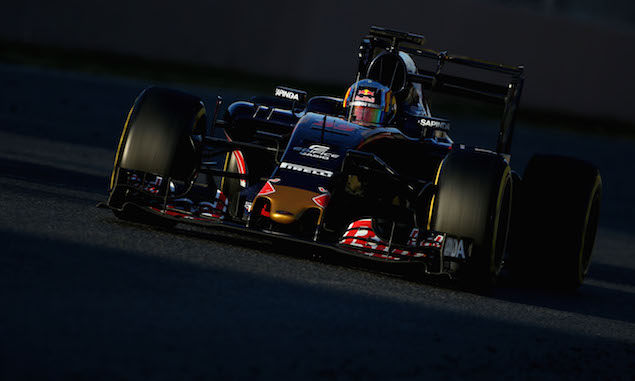 Carlos Sainz expects Mercedes-powered teams will show a step forward at the Australian Grand Prix.
Toro Rosso enjoyed a strong pre-season testing programme, completing the most laps of any team except Mercedes, while also posting the fifth fastest lap time overall. However, with the team running the 2015-spec Ferrari power unit, Sainz is cautious over how much more potential is still in the Toro Rosso's engine compared to its rivals.
"The car we've manage to improve it a bit from last year and the engine has done the rest," Sainz said. "Hopefully in Melbourne we will see we are as close to Williams in the speed traps and our direct competitors like Force India so we will see.
"We should be in the pack in the midfield, fighting for points and to get into Q3. But we don't know what they've done this test and we don't know what they've tried and what fuel loads they've run or how much they've turned up the Mercedes engine. We don't know where they are but hopefully we are in a good position and at least I know I can be strong."
Despite his reservations, Sainz insists Toro Rosso has still exceeded expectations by having such a productive winter.
"I am very, very excited ... I want to congratulate everyone on the great test we've done and produced. I cannot wait to go to Melbourne. We have built up a lot of confidence with the Ferrari power unit, with the Ferrari people and the STR mechanics, pit stops and myself. We are all very confident and we like how things are going at the moment."