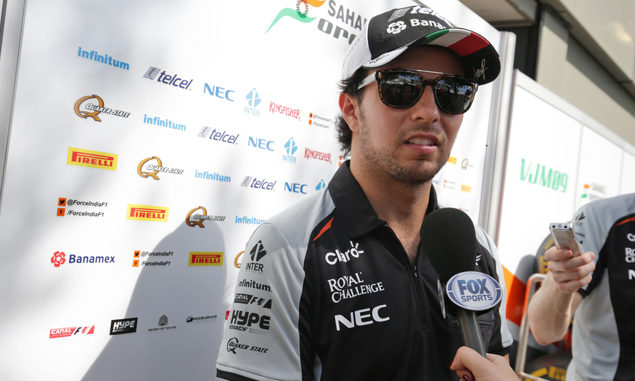 Sergio Perez thinks the FIA's clampdown on radio communication will put Formula One drivers in an "unnecessary" position, though the Force India racer looks to take advantage of the new rules.
In an effort to give back more decision-making powers to drivers, F1's governing body has introduced fresher restrictions on the information that can be shared between the pit wall and the cockpit.
Asked whether he expected the revised regulations to make his life harder, Perez does not share Lewis Hamilton's opinion that drivers will "struggle" due to the radio ban.
"It's quite easy, at the end of the day you have a lot of information on the dash," the Mexican said. "You just have to look after yourself, like in real life, everyone has to look for themselves. No one is looking after you.
"I think it will change more in the race the information you can have, especially with the fuel, that could be something the driver will have to look after yourself. Brakes, tyres, we used to have some information from the team but now it is more up to the driver."
While Perez admits he it not convinced the clampdown will help improve the show, the 26-year-old hopes he and his team can eke out an advantage over their rivals.
"It might create a bit of a trouble but I think it puts the driver into a position that is unnecessary because I don't think it will change anything for the fans or the sport, but it puts an extra load on the driver.
"At least on our side, it is pretty normal what we have to do, how we have to react. I hope with other teams they find it an issue or find it a bit harder, which will be great. But it doesn't change a lot."
F1i's Australian Grand Prix preview
TECHNICAL: A closer look at the FOrce India VJM09
Keep up to date with all the F1 news via Facebook and Twitter