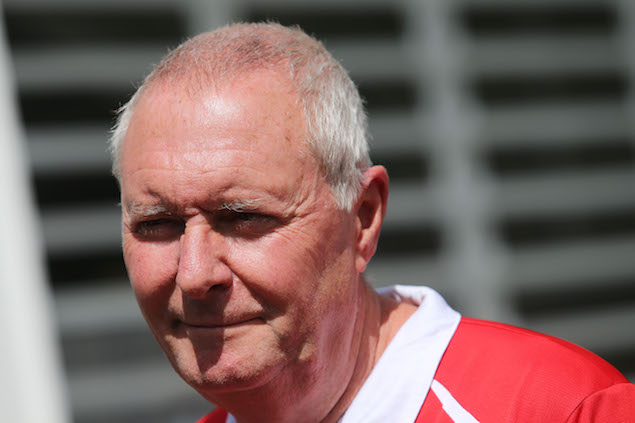 Former Manor team principal John Booth says he was not surprised to see Formula One rookies Haas enjoy such a strong debut in the sport given its strong technical partnership with Ferrari.
Romain Grosjean made the most of a wild Australian Grand Prix to finish sixth in Melbourne and give the US team their first points right off the bat. Haas was the first team to enter F1 since HRT, Lotus Racing (then Caterham), and Virgin Racing (later Marussia, Manor) joined the fray in 2010.
Now overseeing Manor's World Endurance Championship programme in LMP2, Booth explains that Haas' close association with Maranello has put the American outfit in a much stronger position than any team in the aforementioned trio.
"Obviously in Formula One performance is linked to the budget available," he told Motorsport.com.
"They did a great job, don't get me wrong, but they also clearly have a very healthy budget and went about things in a way that made the debut easier for them.
"With the close link with Ferrari for two years before they made their debut, I think it was very obvious where they were going to be.
"The biggest surprise is where they qualified [19th and 20th]. That was the biggest surprise to me."
After only one race, Haas has already scored more points than what HRT, Caterham, and Manor combined for, with Jules Bianchi's superb drive to ninth at the 2014 Monaco Grand Prix the only top 10 appearance of the three minnows.
Booth says the situation was "totally different" in 2010 as the odds were already stacked against that year's newcomers.
"When we entered Formula One, we were told by [ex-FIA president] Max [Mosley] that we could run on 30 million dollars and it didn't quite work out that way."
FEATURE: A long wait - France's 20-year win drought in F1
Technical analysis - Melbourne
Keep up to date with all the F1 news via Facebook and Twitter