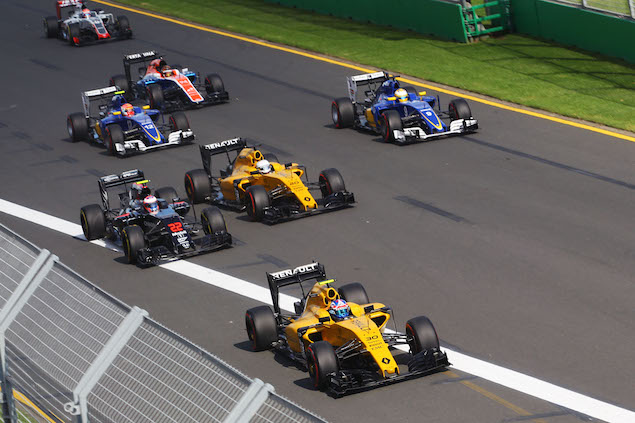 Cyril Abiteboul says Renault has not come back as a fully-fledged Formula One team with a view towards reciprocating Mercedes' current dominance.
The French manufacturer spent most of last year reviewing its involvement in the sport and came very close to pulling the plug on the programme. Renault eventually decided to take over Lotus and return as constructor, partly in order to boost sales and brand awareness around the world.
Asked about how on-track performances and results fit in the overall strategy, Abiteboul, who serves as Renault Sport Racing's managing director, replied:
"It's absolutely crucial to win, you don't need to win every season but you have to be here for the brand and you will not impress anyone with your brand if you do not show the capacity to win.
"You don't necessarily need to be but you have to be part of the show. You also need to be professional with what you do. That is why we try to be fresh to blend that with our credibility. That is one of the difficulties of last year we had to get people to believe in the project.
Renault CEO Carlos Ghosn has given a three- to five-year timeframe for the French manufacturer to return to winning ways, but Abiteboul explains that total supremacy is not the ultimate goal.
"We are not as premium as other brands, we are French and we are fighting. We want to do things a little bit differently, to create exciting story, enjoyment and something that is good for the brand and the sport.
"We need to do a good job on the track so the two work in parallel; to be part of the show but also be competitive. Not necessarily win every race like Mercedes because that is not good for everyone but be a contender for every race."
Since the introduction of the 1.6-litre V6 turbocharged power units, the German constructor has won 33 races and secured 37 pole positions out of 39 grand prix weekends.
FEATURE: A long wait - France's 20-year win drought in F1
Technical analysis - Melbourne
Keep up to date with all the F1 news via Facebook and Twitter