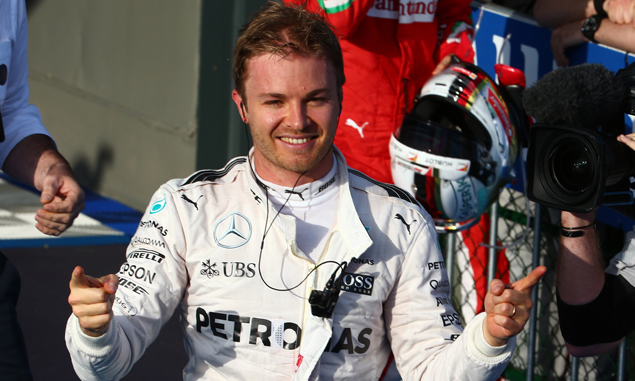 Nico Rosberg says Mercedes is primed for "a big battle" with Ferrari this season following a close race in Australia.
Sebastian Vettel led for the majority of the opening race in Melbourne but a strategic error from Ferrari ensured he had to pit once more than Rosberg, handing the German a relatively comfortable win. While Rosberg is full of praise for the work Mercedes has done with its 2016 car he is wary of how close the fight will be with Ferrari this season.
"We've stepped up our game once again with a fantastic car," Rosberg said. "But Ferrari were a real threat all weekend in Melbourne and it's clear that we've got a big battle on our hands, so we have to keep pushing very hard.
"The new radio rules make things quite a big challenge. It's tough out there - and for me it's a good direction we've taken, giving the drivers more responsibility. The important thing is whether it's what the fans want to see, so we need to listen to them."
Heading in to this weekend's Bahrain Grand Prix, Rosberg is expecting another dramatic race after two close finishes at Sakhir over the past two years.
"It's Bahrain next - a track which always seems to provide entertainment for me! I've had some great battles there in the last two years with Lewis and also the Ferraris, so I'm expecting more of the same this time and very much looking forward to that.
"It was great to win the first race - but the aim is to come out on top at every step of the way this season, starting this weekend. There's a long way to go..."
RACE PREVIEW: Bahrain Grand Prix
Technical focus: 2016 F1 power units
FEATURE: A long wait - France's 20-year win drought in F1
Keep up to date with all the F1 news via Facebook and Twitter