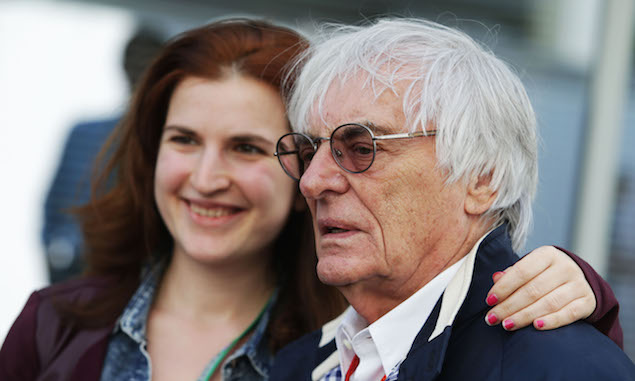 Toto Wolff has revealed Bernie Ecclestone "played a huge role" in Lewis Hamilton being able to start the Russian Grand Prix from tenth on the grid yesterday.
Hamilton suffered a recurrence of an MGU-H issue which had struck in China, meaning he was unable to take to the track in Q3 and qualified tenth as a result. With the cars under parc ferme restrictions overnight, Mercedes prepared Hamilton's spare power unit to be fitted on Sunday morning and worked to ensure it replaced every item possible with the same specification in order to avoid having to start from the pit lane.
With Mercedes using an updated fuel system for the first time in Russia, the team did not have a spare ready so had to prepare one and charter a flight to bring it to Sochi overnight to ensure it was an identical replacement, and Wolff explained Ecclestone helped with the quick turnaround.
"It was a team's effort from many people involved," Wolff said. "Niki [Lauda] tried to organise the plane and the slot. We had various options at a certain stage and had to choose which one would come in earliest. Paddy [Lowe]'s assistant Nicole sorted out the airport and we got the plane, got the bit on the plane, got the guy on the plane, and Bernie sorted the customs!
"The detail was that the plane landed with the box and within 90 seconds [the box] was in the car on the way to the airport, so I don't want to know how he sorted that! So yes he played a huge role in making Lewis start."
Wolff believes the situation is a sign of the lengths Mercedes will go to in order to ensure both drivers have the best opportunity in each race, having been angered by accusations the team could be sabotaging Hamilton's car in some way.
REPORT: Rosberg eases to win after Kvyat takes out Vettel
AS IT HAPPENED: 2016 Russian Grand Prix
Breakfast with ... Martin Brundle
Keep up to date with all the F1 news via Facebook and Twitter