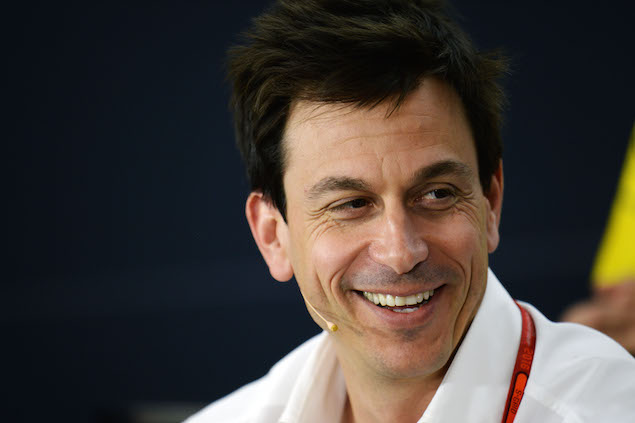 Mercedes motorsport boss Toto Wolff says the team has learned from the few difficult race weekends it experienced in 2015, in the light of Nico Rosberg winning the opening four races this year.
Although the two-time Constructors' champions thoroughly dominated last season, main rivals Ferrari still managed to topple them on three occasions as Sebastian Vettel tasted victory in Malaysia, Hungary, and Singapore.
Mercedes' 2016 display has not been flawless amid reliability issues for Lewis Hamilton, while Ferrari could have won in Melbourne but for a questionable tyre strategy. Wolff thinks past experience has helped the German manufacturer deliver even when the circumstances were not perfect.
"If you remember last year there were races - Budapest, Singapore - where we struggled much more than others so I think we need to keep our cool, continue to develop for each of the circuits," he said. "We learn as a team and I think from the punches we received last year, like Singapore, we have come out stronger and Sochi is one of those examples where we were able to apply the learning effects into the race set-up and I'm very happy about that."
Mercedes already enjoys an healthy lead in both standings, but Hamilton's series of power unit woes is bound to raise a flag. Wolff is confident the reigning world champions, who have had the best engine in the field since the current breed of 1.6-litre V6 turbocharged units were introduced in 2014, can fix the issue while continuing to find more performance.
"The more the regulations stay stable the more difficult it is to find performance. [Mercedes High Performance Powertrains managing director] Andy Cowell and his team, he is Mr Performance and he is pushing the guys to extract every millisecond out of that engine.
"Because of the stable regulations it becomes more difficult and sometimes you need to push the boundaries to find the limits and maybe this is where we are at the moment, but I have no doubt this is a bunch of great engineers and great people and that we are going to solve."
OPINION: Why Red Bull is right to promote Max Verstappen
Silbermann says ... Red Bull Clips Your Wings
Scene at the Russian Grand Prix