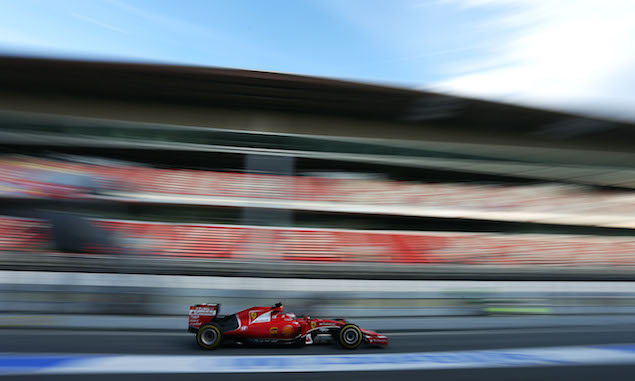 Follow the final day of pre-season testing live with F1i as we bring you live timing and commentary from the Circuit de Catalunya.
Sunday is the last chance for the teams to do any track running with their 2015 cars before the season gets underway in Melbourne. F1i's live coverage will bring you all the times and latest information about what is happening on track as well as news and features from the paddock.
For half of the drivers their running is already complete, while the nine to take to the track today are likely to be focusing on aerodynamic work in the morning and race simulations in the afternoon. The main exception could be McLaren, which was hit by further reliability issues on Saturday.
After Felipe Massa was fastest for Williams on day one of the final test, Mercedes has topped the times since then with Nico Rosberg's lap time on soft tyres on Friday particularly impressive. Massa and Kimi Raikkonen were unable to beat the Mercedes time yesterday despite even running the supersoft tyre.
Click here for live coverage of day four of the final test
Driver line-ups for the final test