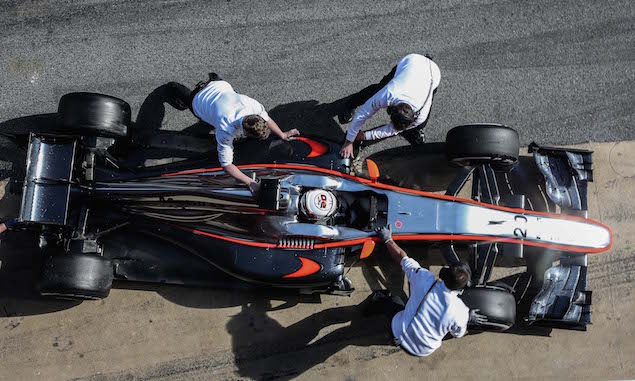 McLaren racing director Eric Boullier admits the team might not be able to get the most out of its car until the Spanish Grand Prix in May.
Friday's 101 laps was by far the most mileage completed by McLaren in one day, with the team having only completed 350 laps in total with one day of testing remaining. With just 39 laps possible on Saturday due to an oil leak, McLaren keeps finding reliability issues with the end of the final test approaching.
Asked if the team will not be as ready as it hoped for the Australian Grand Prix, Boullier replied: "Yes, that's a fair assessment.
"We won't be as ready as we would like but we will do our best, obviously. We have covered most of the issues, we have covered most of the systems and the positive is everything is working as per design and plan. The reliability is still a concern, clearly, and I don't know how long it is going to take to be honest.
"We have some plans in place now which have been drastically improved in both our organisations working together. I think it's going to take a few races but we should be at least maybe by Europe ready to be more competitive."
Full times and day three of the final test as it happened
Click here for the gallery from day three of the final test