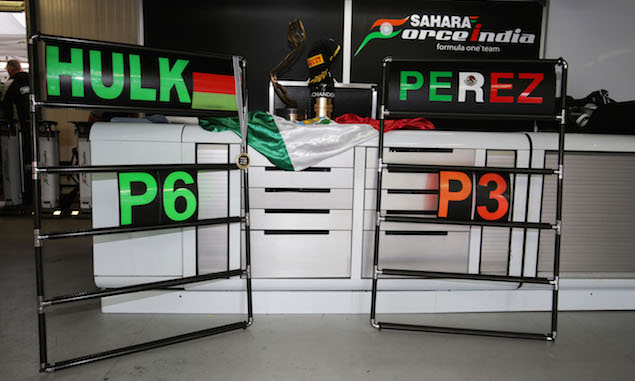 Force India failed to maximise its Monaco Grand Prix result despite a podium for Sergio Perez, according to deputy team principal Bob Fernley.
Perez finished third after impressive strategy saw him jump ahead of a number of cars when switching to intermediate and then soft tyres. However, with Nico Hulkenberg finishing sixth despite starting from fifth place, Fernley says the team missed out with the German.
"It's excellent, really really good," Fernley said of the result. "Very exciting but I think we could have done a little bit better. We need to look at ourselves and our own internal programs from the strategists, we could have probably got Nico further up than we did.
"Both drives were faultless. Both drivers were just amazing with what they did, so no complaints at all there. So from that side everything is good, just internally we need to examine if we could have got a bit more out of that."
Asked if only maximising the result with one car is due to being a small team, Fernley replied: "No not really.
"I think we've got the capabilities of doing that, but I think we made a mistake and we need to look at it very carefully and make sure it doesn't happen again."
Hulkenberg has yet to score a podium in his F1 career, while Perez has now finished on the podium at least once in each of his three seasons driving for Force India.
Scene at the 2016 Monaco Grand Prix
Monaco Grand Prix - Quotes of the week
Driver ratings - Monaco Grand Prix
Technical feature: What will the 2017 F1 cars look like?
Keep up to date with all the F1 news via Facebook and Twitter