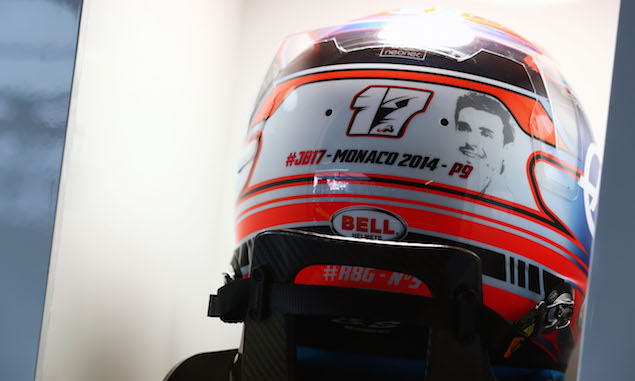 The father of Jules Bianchi claims F1 drivers are afraid to speak up in defence of his son regarding the handling of the race in which the Frenchman sustained fatal head injuries.
Bianchi crashed in difficult conditions during the 2014 Japanese Grand Prix, hitting a recovery vehicle which was trackside removing Adrian Sutil's Sauber. An independent panel highlighted a number of failures, but also blamed Bianchi for not slowing sufficiently under yellow flags.
The Bianchi family has launched legal action against the FIA, Formula One Group and Marussia and his father Philippe claims a number of drivers are scared to speak out on the matter in public.
"One driver [sat] with me, with a camera will say nothing because I think all of the people are afraid to say something," Bianchi told Sky Sports News. "When you have no camera all the people come to see me and say 'no it is not correct, Jules made nothing [mistake], they made a mistake'.
"Firstly, I have a lot of respect for people who made up the accident panel, that is OK. But all of the people are very near the FIA and cannot be correct for me."
And Bianchi says the drivers agree that the race should not have been taking place in the conditions when the accident occurred.
"The conditions in Japan, I spoke with all of the drivers and they told me it was terrible conditions. The light was not good, there was a lot of rain. They cannot say that Jules made a mistake, it is not possible."
Scene at the 2016 Monaco Grand Prix
Monaco Grand Prix - Quotes of the week
Driver ratings - Monaco Grand Prix
Technical feature: What will the 2017 F1 cars look like?
Keep up to date with all the F1 news via Facebook and Twitter