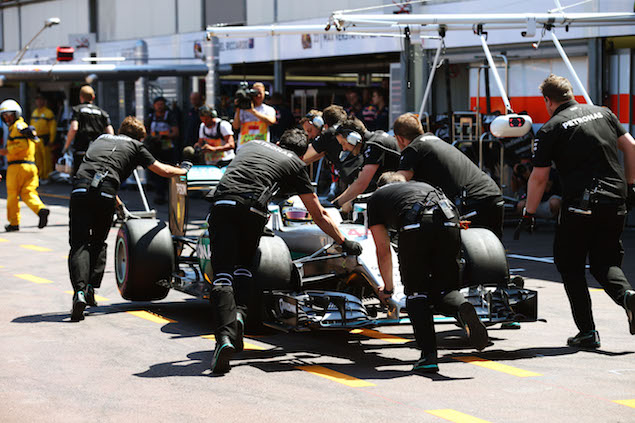 Mercedes motorsport boss Toto Wolff admits to being surprised by the streak of reliability issues that have hit the two-time Constructors' world champions so far this year.
Lewis Hamilton suffered another engine glitch in qualifying for the Monaco Grand Prix, the latest in a series of mechanical problems that have ranged from recurrent ERS issues to a water leak in Russia.
Championship leader Nico Rosberg has also experienced his fair share of troubles in 2016, though these have not hampered his progress as much as his team-mate's
Asked whether Mercedes expected this run of reliability problems, Wolff replied: "No, actually on the contrary, because when we started with testing this season the car drove and drove and drove.
"Even the bits we had on the dyno lasted for a very long time. Then once we started into the season we were actually quite surprised that some of the parts weren't as reliable as we would have wished."
Both W07s ran like clockwork in pre-season testing, averaging 150 laps per day. Despite the setbacks, Mercedes has won five of the six first races and is leading Ferrari by 67 points.
From the cockpit: Felipe Nasr on a controversial Monaco Grand Prix
Scene at the 2016 Monaco Grand Prix
Driver ratings - Monaco Grand Prix
Keep up to date with all the F1 news via Facebook and Twitter