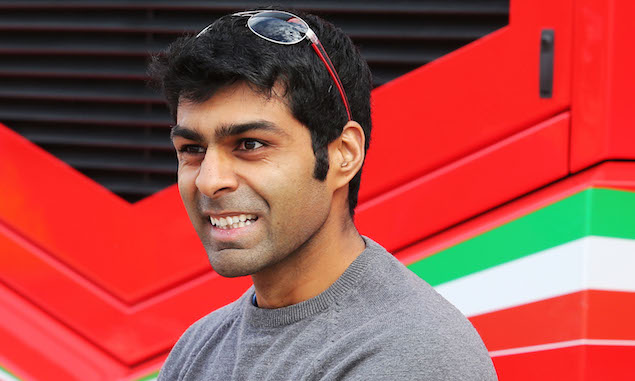 Williams has named former F1 racer Karun Chandhok as the official driver of the team's heritage division.
Chandhok raced for HRT in 2010 before joining Team Lotus as reserve driver in 2011, and has since been racing in the World Endurance Championship and Formula E. Williams Heritage was set up to managed the historic Williams cars dating back as far as 1977. Chandhok will appear at this weekend's Goodwood Festival of Speed in the role, driving the 1983 FW08C and the 1990 FW13B up the iconic Goodwood Hill.
Also as part of the role, Chandhok will act as a driver coach to owners of historic Williams cars who also use Williams Heritage to run and maintain the vehicle.
"Williams is such an iconic British team, steeped in racing history so it's a real honour to be involved in its Heritage programme," Chandhok said. "So many of the Williams Heritage cars are pieces of racing history with great stories to tell, so to be offered the chance to get up close and personal and drive them – sometimes being the first person to do so in decades - is an incredible opportunity.
"I look forward to not only demonstrating the cars from time to time, but working with other Williams car owners to help them fully enjoy their experience of driving these pieces of F1 history."
Chandhok currently works in F1 as part of Channel 4's broadcasting team.
Grand Prix of Europe - Driver ratings
RACE REPORT: Rosberg cruises to victory in inaugural Baku race
Silbermann says ... Ballrooms and having a ball in Baku
Keep up to date with all the F1 news via Facebook and Twitter