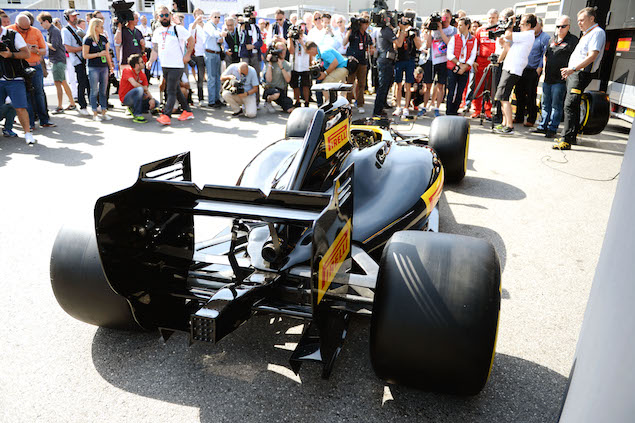 Ferrari technical director James Allison says next year's Formula One cars will be "beautiful" after radical regulation changes have made their proportions "very appealing".
In a bid to make the sport more exciting, F1 bosses have rubber-stamped a series of new aerodynamic rules for 2017. These will see the introduction of wider cars and tyres with lap times that could be up to five seconds per lap faster than at present.
Allison claims the rules revolution will succeed in meeting the FIA's original blueprint to implement more aggressive-looking machines.
"We've made a little bit of a step forward to get rid of the horrible looking noses of a couple of years ago and next year's regulations are a very conscious effort to try to make the cars both unbelievably quick and also beautiful," he said at the FIA Sport Conference in Turin.
"The proportions of next year's cars are very appealing. For those of us who are lucky enough to be seeing them as they get created, they look nice. I'm looking forward to seeing them racing."
The Maranello technical chief further explains that the ugly designs seen in recent years - which ranged from stepped noses to protruding nose tips - came from a rulebook that did not cater for eye appealing concepts.
"Formula 1 teams focus completely on function over form and what it ends up looking like is just what it ends up looking like.
"However, all of us - or at least the vast majority of us - want our product to be beautiful and therefore we want regulations that inherently make the cars beautiful, so that when we set out to focus on function only, the regulations naturally produce beautiful cars."
Scene at the Grand Prix of Europe
Grand Prix of Europe - Driver ratings
Silbermann says ... Ballrooms and having a ball in Baku
Keep up to date with all the F1 news via Facebook and Twitter