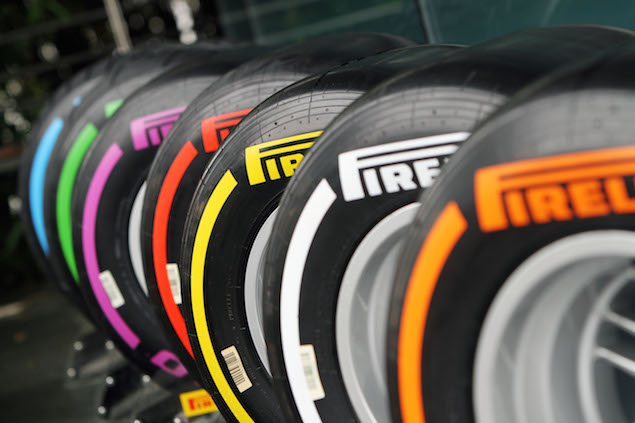 Pirelli has announced its compound choices for the F1 races held at Spa-Francorchamps and Suzuka later this year.
The Belgian Grand Prix is the first event after the mid-season break in late August, with the official tyre supplier opting for the medium, soft and supersoft compounds, with one set of medium and one set of soft tyres required to be kept back for the race.
While teams have to choose their tyre compounds for European races eight weeks in advance of the race, that deadline is 14 weeks for flyaways. As a result the Japanese Grand Prix compounds have also been nominated by Pirelli.
For Suzuka, the hard, medium, and soft tyres have been selected, with Pirelli nominating two sets of hards as the race tyres that must be held back.
Only one set of the two race tyres must be used, while one set of the softest compound is also mandatory for use in Q3. Teams are then free to select the other ten sets of tyres per race.
So far the hard tyre compound has only been used once - at the Spanish Grand Prix - and will appear again at the British Grand Prix at Silverstone at the start of July, as well as in Malaysia in early October.
Scene at the Grand Prix of Europe
Grand Prix of Europe - Driver ratings
Silbermann says ... Ballrooms and having a ball in Baku
Keep up to date with all the F1 news via Facebook and Twitter