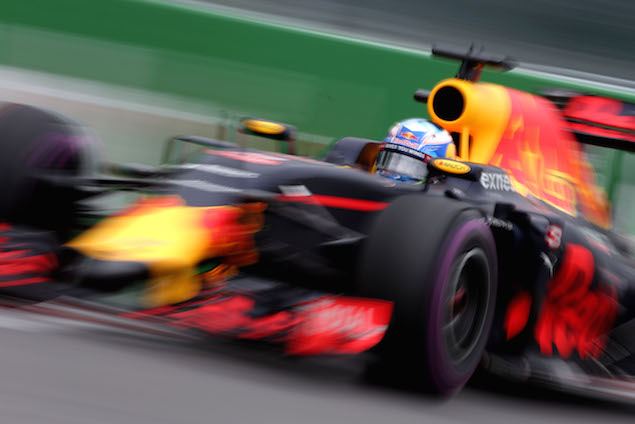 Pirelli motorsport director Paul Hembery says Formula One's official tyre supplier is a "great believer" in putting the drivers back to "the forefront of the sport".
F1 has recently come under fire for becoming either too technical or too easy, with some critics using teenager Max Verstappen's phenomenal performances to back their case.
In a bid to make the sport more exciting, F1 bosses have agreed upon a set of radical rule changes for 2017, which will see the introduction of faster and wider cars. Speaking to a select group of journalists on Friday, Hembery explains why the people driving them should be the true stars of the show.
"The fundamental area where Formula One needs to work harder is to return the driver back to being the key aspect, or the key element of the sport," the Pirelli motorsport boss said.
"The driver has to become the king. There is no doubt about that. There is no sport that people would follow in numbers that does not have the participant being the main attraction of the sport. We are a great believer of that.
"That's something that certainly some people will be against. They believe the technology is the major driving factor interest in Formula One. We are a great believer that it's the human being, the human factor that should drive the sport.
"From our perspective, we're always going to be pushing changes that will always allow the driver to come back to the forefront of the sport."
Ferrari technical director James Allison recently declared that the driver only amounts to 20 percent in the overall package of a modern car. Hembery adds that identifying the star performers in F1 is harder compared to other sports.
"It's very interesting that after races, the one question you get asked is always 'Who do you think is the best driver?' And when you have a think, you realise that nobody knows.
"You take golf, you see whoever wins the US Open or the British open, you know that on that day they were the best golfer. It was not because they had the best golf clubs. The same with tennis.
"Team sports are slightly different because - football, rugby, cricket - it's obviously a combination of factors coming together, which in essence is the same in Formula One. It's not just the drivers. It's also the 800 people at the factory that are also helping design the car.
"However, from a public's perspective, it's still very difficult to determine the true value of the drivers. At the moment, realistically, we only have a battle between team-mates in individual cars. So that's where we would say the sport needs to improve."
Scene at the Grand Prix of Europe
Grand Prix of Europe - Driver ratings
Keep up to date with all the F1 news via Facebook and Twitter