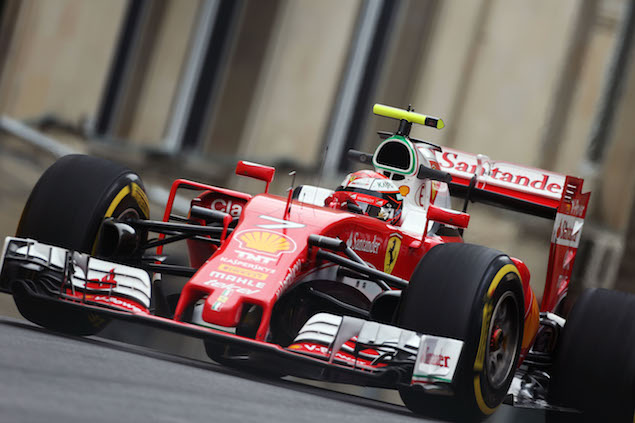 Ferrari technical director James Allison says drivers represent only 20 percent of the overall performance of modern Formula One cars.
F1 champions' credentials and achievements are often judged or qualified by the competitiveness of the machines they are racing, with elite talents able to bring an average car to positions it theoretically has no right to be in.
What's more, the current 1.6-litre V6 turbocharged era has been maligned for putting too much emphasis on the power unit instead of the aerodynamics, thus paving the way for Mercedes' dominance.
However, Allison claims that engine and chassis equally contribute towards the current F1 performance mix, with driver's input ranking third.
"As it stands at the moment, I would probably put it 20-40-40, with the driver being the 20 and the other two sharing the spoils," he said during an interview at this week's FIA Sport Conference in Turin.
F1 is about to undergo a major regulation overhaul in 2017 with the introduction of faster and wider cars, partly out of fears that the sport has become an engine formula.
Allison, who expects the new breed of F1 chargers to be "beautiful" thanks to "very appealing" proportions, explains that engine performance will remain key to mount a sustainable title challenge.
"Next year will see the aerodynamics, the chassis take a slightly more prominent position in that ratio but not so much, the power unit is still going to be extremely important next year as well."
Scene at the Grand Prix of Europe
Grand Prix of Europe - Driver ratings
Keep up to date with all the F1 news via Facebook and Twitter