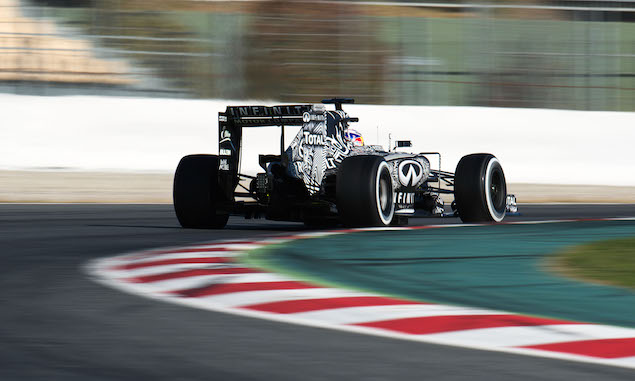 Formula One teams have told Pirelli that the new 2015 tyres are "a big step" forward.
Pirelli worked to strengthen the rear tyres with a new construction in order to allow the teams to move their focus away from protecting the rears at he majority of circuits. Sporting director Mario Isola told F1i there had been no surprises during pre-season testing and that Pirelli is pleased with the response from teams to the changes.
"Surprised? No, it was not a big surprise," Isola said. "General feedback was positive. I was checking with most of the teams and they confirmed it is a big step and a good step with the rear tyre.
"So now they can work keeping in mind that we have a stronger rear and maybe they have to adjust the set-up to protect the front a little bit more this year, compared to last year when they were paying more attention to the rear overheating. They are very good so they know exactly what they have to do."
Pirelli announced the tyre compounds for the first four races of the season yesterday, with the same choices being made as in 2014.
Click here for the latest technical upgrades before Melbourne in pictures
Keep up to date with all the F1 news via Facebook and Twitter