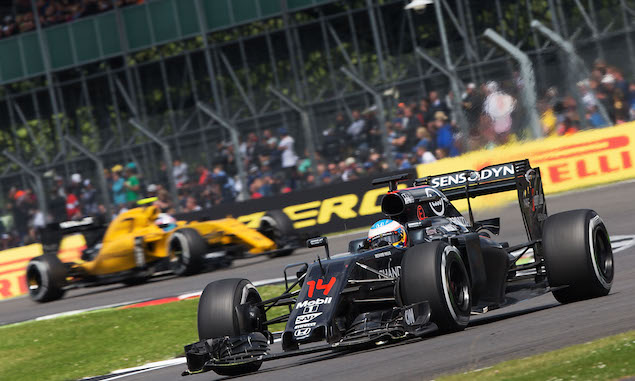 Fernando Alonso says the progress McLaren-Honda has been making is more obvious in 2016 than last season due to its competitive position.
McLaren struggled for both reliability and performance last year following the return of Honda a year after the introduction of the V6 power unit regulations. Alonso says Honda's approach is "more logical" in 2016 but also highlights the team's overall position as a key factor to showing the true value of each power unit and chassis update.
"I think it's a completely different thing this year," Alonso said. "At the end of the day, last year we have to solve so many problems that it was never enough, we had to solve the reliability issues we had, the small mistakes we were doing, the facilities were not running 100 per cent, we didn't have enough people, and we didn't have enough deployment.
"There were many, many things to put in place so even the steps were difficult to feel because everything was covered by the bigger picture.
"I think now, this year, that we can concentrate more on the details, everything is more sensible and the smaller steps we do we can feel it because we are also in the middle of the pack, we are not two seconds away from the Sauber.
"This year every three or four tenths we will overtake maybe six cars, in the next qualifying, so it's quite welcome."
Honda introduced a power unit upgrade at Silverstone which saw Alonso reach Q3 for the fourth time in six races.